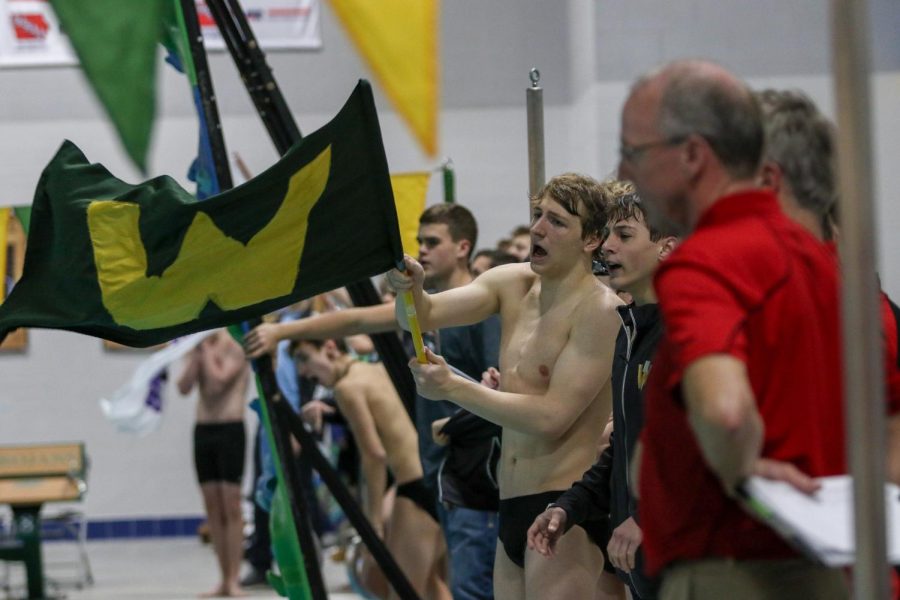 Owen Aanestad
For many returning varsity swimmers, this dual meet against Linn-Mar was circled in red. Last season the Trojan Bolts faced the Lions on five different occasions with wins in all four except at the state meet; it seems the Trojan Bolts got their revenge, as West High took down Linn-Mar 119-51 in a dual swim meet on Dec. 17.
The boys swim team got out to a hot start as their two teams in the 200-yard relay placed first and second with the winning team recording a time of 1:36.31. Captain James Pinter '20 helped the cause as he won the 200-yard freestyle with a time of 1:44.99 and the 100-yard backstroke with a time of 53.19. With help from Diggory Dillingham's '23 100-yard freestyle win, and a close win for the Trojan Bolt's 200-yard freestyle relay team, their lead was far out of reach for the Lions.
To finish the night Jordan Christensen '22 broke standout athlete Oliver Martin's 100-yard breaststroke school record with a time of 58.97 seconds, only 0.02 seconds ahead of Martin's record of 58.99. West High's 400-yard freestyle relay team also defeated the Lions in a time of 3:14.40.
The Trojan Bolts will be back in action on Dec. 21 at the Mercer Aquatic Center against multiple other eastern Iowa teams.