The financial factor
A look into how West combats financial disparities that students face.
How much does it really cost to have a quality education at a public high school? Looking at the sticker price, nothing. Yet this year, according to USA Today, the average family spent $1223 on just basic school supplies alone. Add in registration fees, extracurricular costs and lunch money, and the price goes through the roof. Contrary to its founding principal, receiving a public education in 2019 is expensive, and for students living in low income households, this cost can be detrimental to their quest for a good education.
At West, one of the few ways to measure low socio-economic status is the amount of students enrolled in the Free and Reduced Lunch Program. Students in this program have scored lower on tests such as the Iowa Assessment, than their peers.
"There is a gap in achievement scores—you see lower achievement scores when comparing kids, non-free and reduced lunch," said Assistant Principal Molly Abraham.
In student and family advocate Jamie Schneider's experience, low attendance largely correlates to lower performance in school. With students possibly having to stay home to provide childcare for younger siblings instead of attending class because their family cannot afford a babysitter, this disproportionately affects students in low income households.
"If you're not in school, you're going to fall further and further behind," Schneider said.
At West, 35% of students participate in the Free and Reduced Lunch Program, though not all who are eligible apply for it. While it may seem like the obvious thing to do, Abraham believes that pride and privacy dissuade students from applying. Other explanations for the lack of full participation, according to Schneider, are that some families don't know how to apply or they have been denied in the past and don't want to apply again. Students who are homeless or in the foster system automatically qualify. Being in that program does not necessarily mean a student is living in poverty and some families just need the assistance temporarily, such as when a parent loses a job and is looking for a new one.
"
I'm positive there's kids that go without things that they would want because we just don't know what they need."
— Molly Abraham, Assistant Principal
In addition to more affordable meals, students that qualify for Free or Reduced Lunch receive assistance and lowered costs for other expenses.
"If you're on Free or Reduced lunch, then you get [other fees] either waived for free, or you get them reduced," Schneider said. "If you want to do any type of testing, whether it be AP testing or ACT, if you qualify for Free or Reduced Lunch, you can have access to all of those resources as everyone else can here for free or reduced, so it goes so much further."
While this program certainly helps bear the brunt of mandatory financial burdens, it alone isn't enough to provide students living in low socioeconomic households with a seamless education. Outside of that program, West has helped students in obtaining items such as shoes, homecoming tickets and Business Professionals of America conference money. However, because these situations are handled on an individual level, the school can only help if they are aware of the student's needs.
"I'm positive there's kids that go without things that they would want because we just don't know what they need," Abraham said.
One way the school is trying to help bridge the gap between what they can supply and what some students need is though West High Supply, a resource for food, clothing, toiletries and school materials that have been donated. Any student in need of these items can access West High Supply by speaking to their guidance counselor or a student and family advocate.
"West High Supply sums it up really well because we have food in there, we have clothing, some coats in there for winter gear. We also have school supplies, so it covers all of those bases," Schneider said.
While aid is being provided in the school for home life, outside of school, it is much harder for help to be administered. For instance, although Chromebooks have given everyone a device, access to Wi-Fi when students return home isn't guaranteed.
"It's somewhat common that people don't have internet in their home," Abraham said. "We got hotspots from a Sprint grant, but those ran out pretty fast and plus they're super slow."
This, in addition to home responsibilities, such as babysitting their siblings or working to help increase the family income, can have a negative effect on the education of students living in low income households. Moreover, families may not have the funds to meet basic needs such as adequate clothing, food or an environment that allows the children to sleep.
"When kids and adults aren't getting adequate sleep, aren't getting adequate meals, then you're not going to be able to function at the level that you need to function at, especially at school," Schneider said.
Outside of the resources the school provides, the administration relies on teachers being aware of student's situations to intervene if necessary.
"We keep trying to work on [getting] teachers to develop relationships with kids, and then they might figure out what the need is," Abraham said.
One teacher who has proven to be a support to students in need is science teacher Jeff Conner. Growing up in a low-income household himself, he understands the obstacles they encounter. Conner's personal experiences have helped shape the manner in which he offers support.
"I try and make sure that I've got things available for my students," Conner said. "I tell the students that anytime that they need anything school supply-wise they can come and get it."
"
I try and make sure that I've got things available for my students. I tell the students that anytime that they need anything school supply-wise they can come and get it."
— Jeff Connor, science teacher
Walking into his classroom, his dedication to helping students is evident—his class set of 30 calculators sits in individual pouches on the back wall, a cabinet full of school supplies such as the 30 binders he purchased, and perhaps less obvious, but just as important: food.
"I have food sitting around my room that's just for students to have if they're hungry," Conner said. "One student I knew was not eating at home. So I made sure that she had money for food on the weekends specifically and over the breaks, because I had noticed that when she was at school, she was asking for food a lot and then I realized that she didn't have much at all."
The line between appropriate and inappropriate actions a teacher can take to provide help is unclear. As a teacher, Conner acknowledges that his job isn't to provide funds for students, but as a person who cares for each of his students, he finds this difficult to follow.
"There are some limits to what I can do and what would be appropriate to do, but I try and make sure that they know that I've got them supported if they need it," he said. "I'm not a parent, right? So I shouldn't be worrying about whether they have food at home, and if they don't have food at home, I should be reporting it to somebody rather than just paying for it myself."
Regardless of the different approaches staff takes, support to help students living below the poverty line seems to be growing. With the redistricting of elementary school boundaries last year to evenly distribute students living in lower socioeconomic households throughout the district, ICCSD is attempting to better the learning experiences of all students. With West experiencing a lower percentage of students living in this situation, and the other high schools at a similar level, the priority is on the schools with drastically higher percentages.
Schneider says West is a supportive place for families lacking in financial resources, but certain factors, such as child care and transportation, make it difficult for students in these situations to have the same experience as their more affluent peers.
"My goal is always to make sure that my students have the best chance that they can at doing well in life after they come through my classroom," said Connor.
Leave a Comment
Donate to West Side Story
Your donation will support the student journalists of West High School. Your contribution will allow us to purchase Scholarship Yearbooks, newsroom equipment and cover our annual website hosting costs.
About the Writers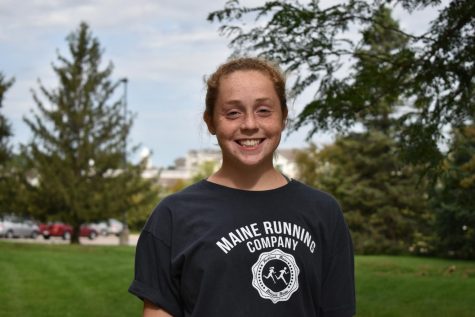 Natalie Katz, Print Editor-in-Chief
Natalie Katz is a senior at West High. This is her third year on staff and she is the print editor-in-chief and an online reporter. In her free time, she...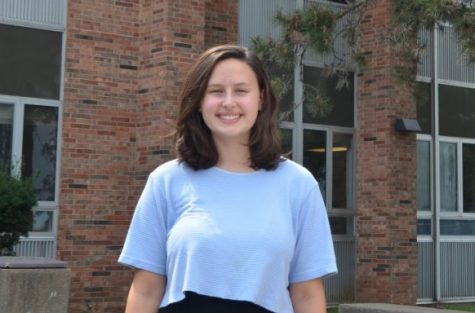 Natalie Dunlap, Online Editor-in-Chief
Natalie Dunlap is a senior and the Online Editor-in-Chief for the West Side Story. She is also involved in theatre and West High Democrats. When she's...