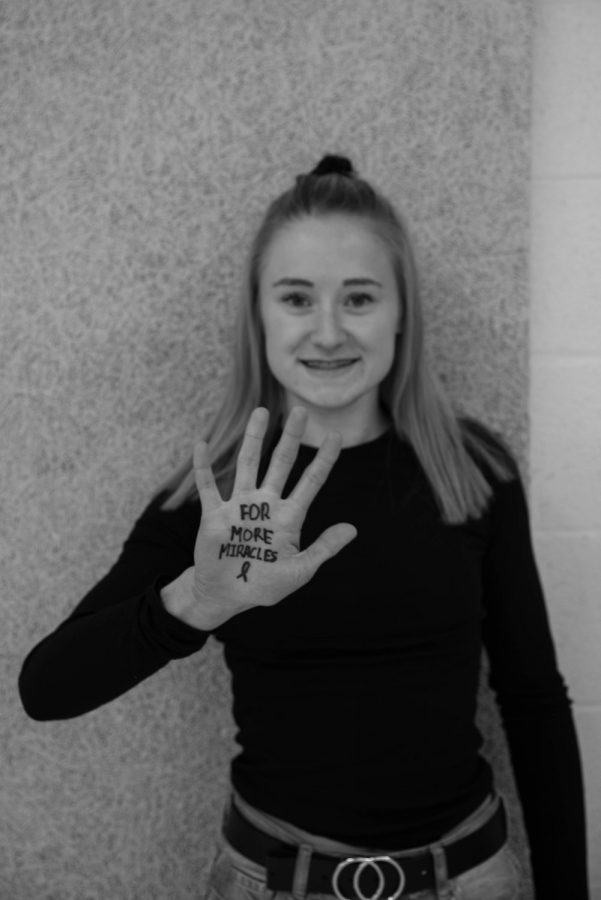 Caroline Barker
Maddi Logsdon '21 has been involved in Dance Marathon since elementary school, where she made a personal connection to the cause.
"I started when I was in elementary school because one of my brother's friends had leukemia," said Logsdon, "I thought it was really important. I saw how much she was struggling with it, and [thought about] how many other kids we can help through Dance Marathon, she inspired our school to start Dance Marathon, kind of or made it a bigger deal, so that kind of inspired me to keep going with it."
It was the commitment to the kids and the uniting for a good cause that keeps Logsdon in the program.
"My favorite part is everybody coming together for one reason, everybody has one common goal and I think it's really cool to see the [number] of people and the amount of money that you can raise toward one thing. It's just really cool to see everyone dancing and everyone is so hyped up about it," Logsdon said.
Logsdon first took part in the U of I Dance Marathon when she was a freshman, and it was a life-changing experience. "That was a really powerful 24 hours because you go through your highs and lows, but overall it's the best 24 hours of your life."
West does its own six-hour marathon in support of the cause. "It's just fun because everyone is dancing and it's just like a big party. It's a lot more fun when there are more people. I'd say the more hyped up and the better the music, it makes it ten times better," Logsdon said.
This year due to the ice, they were unable to go in the day before to set up. This led to a rush of preparation three hours before the event began.
Being involved in Dance Marathon effected Logsdon's career choice.
"I want to be a nurse, that's kind of my goal, but I've definitely thought of doing pediatric oncology along with other pediatric units, I'd like to work in the hospital and I think that working with more high-risk patients is definitely something that I want to do," Logsdon said.
She hopes to continue Dance Marathon in college, where she aspires to be on leadership.
Logsdon and the rest of WHSDM encourage students to attend in the coming years.
"Come by, it's super fun. Don't think about it as dancing, you don't have to be a good dancer. Think about it as dancing for the kids who can't dance and who can't be here, and who can't have fun. Let yourself have fun and let people share their experiences with cancer. It's really important and I think it's really impactful for everybody here."