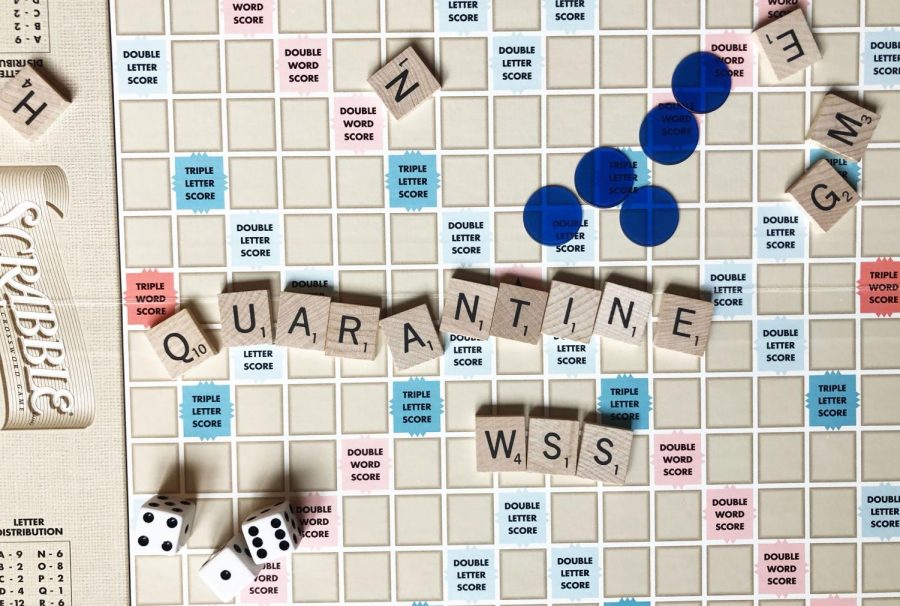 Maddy Smith
Graduation right around the corner, spring sports preparing for try-outs, Theatre West hustling to finish the set. Spring was supposed to bring new opportunities and the end of the seniors' high school era. Instead, it brought dread and quarantine.
Katherine Yacopucci '20 is one of the seniors feeling lost from the school suspension. She was cast as nun Berthe in The Sound of Music, the spring musical done by Theatre West.
"Theatre West has been a huge part of my high school experience and I am so proud of what we've accomplished for this show. It's really heartbreaking that we don't know what could happen with it now," says Yacopucci.
The musical was one of her last chances to be apart of theater, as she doesn't plan to continue acting in college.
One of the biggest question marks surrounding COVID-19 is how long it will drastically affect American life. Many students are left wondering what their summer plans will look like, and for seniors, their final prom and graduation are at risk.
"I have always been super excited for school dances and have bought my prom dresses, for both West and Liberty," says Yacopucci. "It's disappointing that I may not be able to use either." She has also been planning her grad party and has been dreaming of the perfect graduation for years. "I … was so excited to celebrate my and others' hard work from these past four years."
The Sound of Music was not the only delayed performance. Maggie Callanan '20 is involved in both theatre and choir.
"They have had to cancel or postpone performances," says Callanan, "which can make things very difficult for everyone."
Her international choir tour was moved to next summer when the seniors will be at college and no longer in high school.
There is also a concern for family and friends who are immunocompromised and high-risk. Callanan feels this concern personally.
"I'm most worried about my brother. He has a compromised immune system and I'm trying to do all I can to prevent bringing the virus into our house."
She has been cleaning her house out of both necessity and boredom. Something to pass the time and prevent her brother from getting sick.
The aspect of uncertainty around the virus and its effects has everyone on edge and has left the seniors with many questions about the remainder of the school year. One thing that is certain is the way for Americans to flatten the curve. Students can do this by staying inside and practicing social distancing. Stand together by staying apart.