When the first three cases of COVID-19 in Iowa were announced, panic set in. It had finally hit Johnson County.
But weeks before the virus arrived in Iowa City, it seemed like it would never affect the country, let alone the community. Because of this, activities such as the semi-annual orchestra trip to Florida continued as planned.
"At the time it was still kind of a distant threat to most people, it didn't seem that dangerous even though it probably was and we probably shouldn't have gone," Julian Wemmie '20 said.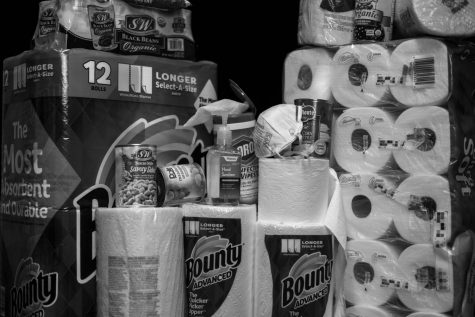 When they got back, they were strongly advised by the school to self-quarantine. Wemmie stresses the importance of following those guidelines.
"The sooner people will self-isolate and socially distance, the fewer people that are going to be affected and the better we can manage this whole pandemic," Wemmie said.
Businesses all around town were temporarily shut down on Tuesday March 17, when Iowa Governor Kim Reynolds announced that there could no longer be gatherings of more than 10 people in a given place. This meant all restaurants, gyms and theaters were to be closed due to the virus.
The closure of local businesses meant a loss of income for students with jobs. While many restaurants still offer takeout, staff numbers have been cut drastically. Kearsten Lenth '22 works at 30hop, a local restaurant. The closure doesn't just affect her, but her whole family.
"My siblings are in more need of the money. I have three other siblings that work there," Lenth said. "Two need money for rent and the other, my sister Mikaley [Lenth '20] needs the money for college."
Meanwhile, families who own businesses have struggled as well. Claudia Chia '20 and her family own Sushiya in North Liberty. Being primarily a sit-down restaurant, they've been hit hard by the transfer to take-out only.
"The business's sales has dropped more than 30%. The impact on our family is small but we need to lay off many employees. It is very sad," Chia's mother, Li-Kuei Chiou said. "The food chain has been affected and it is hard for us to get some food supply, and the cost has increased … When the cost keeps increasing, it is hard for the business to stay open."
The family has been working hard to ensure customer safety by enacting new policies such as curb-side pickup, where customers can pay without physical interaction. There have also been other safety adjustments, such as a guest facing credit card reader and giving new pens whenever customers have to sign.
Despite the challenges, Sushiya has made sure to give back in this difficult time by donating money to a local food pantry.
"My parents are busy working hard from the time they wake up to when they go to sleep. They both have definitely been working harder to help the business and taking the necessary precautions to make sure everything runs smoothly," Chia said.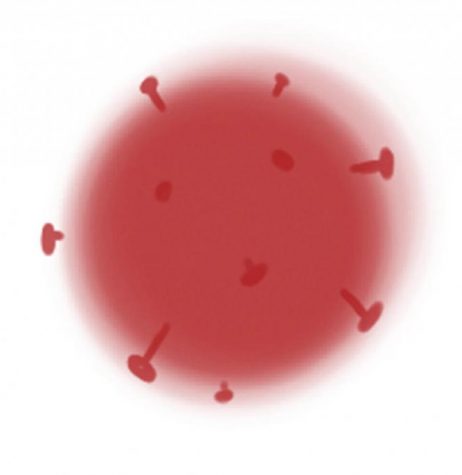 Besides businesses, the medical community has been affected by the lack of supplies, long hours and time spent away from family.
Junior Carly Norris' parents are both medical professionals: her dad, a pediatric endocrinologist at the University, and her mom, a family physician at the Free Medical Clinic. Due to the contagious nature of the virus, the family made the decision to isolate themselves from each other to stop the spread by living in separate parts of the house.
"They are taking the quarantine very seriously. If I go out and I carry the virus back home to them, it would be very bad, because then they could have the possibility of spreading it to their patients," Norris said. "They were also worried about me because they are in contact with a lot of people."
Due to the pandemic, Norris' parents had been spending most of their time at work, which left her feeling lonely. To combat this, she's been staying at junior Gwen Watson's house.
"Before I moved to Gwen's it was so hard because my history of anxiety and depression — when it's at its height is when I get lonely," Norris said. "I'm doing a lot better now that I'm living there, it's like a thousand times better."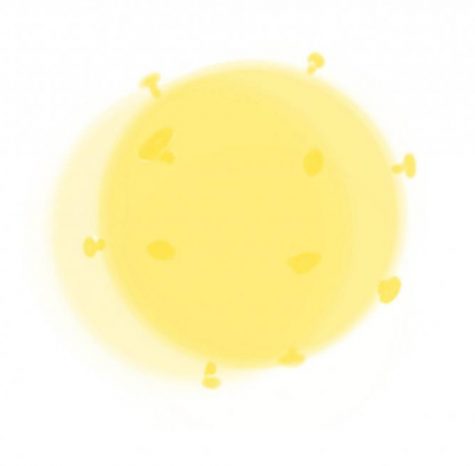 Both of junior Jacob Gehlbach's parents work as physicians, so he has also experienced changes in his living situation. His father is staying in the family's basement to avoid contagion ever since he contracted a cold.
"If you get corona with a cold, it's just going to be more to try and fight off, and he doesn't want to go into work with a cold so that people will worry about it," Gehlbach said. "So that's why he was downstairs, he didn't want to give it to any of us."
Although his parents are not yet taking care of COVID-19 patients, according to Gehlbach, when the virus worsens they most likely will.
"The reason that they decided to do things the way we are doing it is to flatten the curve," Gehlbach said. "The precautions we are taking are a form of doing that, especially if they are going to be working in the hospital with patients who could be sick, then it's even more important that we are careful."
Besides impacting the economy and health in the community, the virus has perpetuated racism throughout Iowa City. As a Chinese American, Zoey Guo '22 has experienced discrimination due to the virus and her race.
"Sometimes at West when we were still going to school I'd hear people talk about the coronavirus and get mad at China because a lot of their trips were canceled," Guo said. "I can tell that people would stare at me sometimes in the hallways or move away from me."
Guo was also frustrated when she heard President Trump refer to the coronavirus as the Chinese virus.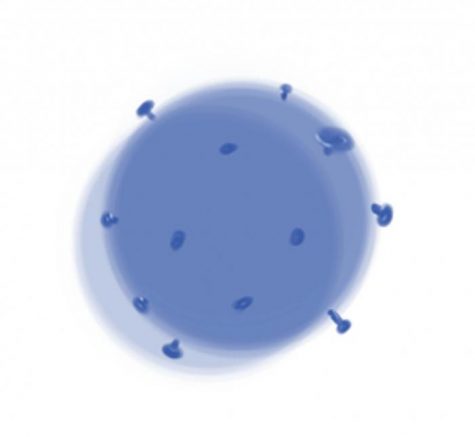 "People are already discriminating against the Chinese because of the coronavirus," Guo said. "The fact that the President of the United States is also encouraging that, I just feel a little unsafe."
Outside of West, Guo's sisters have experienced discrimination in the medical field. According to Guo, staff members have racially stereotyped them as having the novel coronavirus.
"This hasn't just impacted me, it's impacted my whole family," Guo said. "I know my sisters are both responsible … they are taking the necessary precautions to stay sanitary and I just feel like it's not fair for them to get stereotyped just because they are Chinese, even though they are doing what everyone else is doing."