Verbal obstacles
April 26, 2020
In order to effectively integrate English learners into American education, it is necessary to help them be a part of the larger scholastic community. However, sometimes this can be complicated because of communication limitations.
"It was a little bit difficult because I didn't have the confidence to talk [in class] and I was also afraid that I'll make a mistake," said Mishka Mohamed Nour '22.
The fact that Weiling Lin '22 wasn't used to communicating with others in English before coming to the United States made it difficult for her to adjust to the speed of others talking.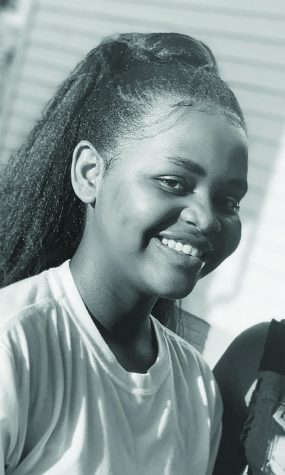 "[Students] speak really fast and we cannot understand what they're saying," Lin said. "That's the biggest problem that I have in school when I want to talk to somebody."
Although the end goal is to blend English learners into the rest of the student body, joining in the student population is not always a simple task to do for the students. The ELL program provides them with an opportunity to form a tight knit group amongst ELL students.
"Some really, really strong friendships are formed in those classes based on their backgrounds [and] their ability to speak in their first language with their peers. I think that is really good for them," Haxton said.
Mohamed Nour felt it was difficult to make friends with non-ELL students because the students already established their friend groups.
"Most of my friends I met [through] ELL classes, and I think that's just because we're in the same situation," Mohamed Nour said. "It's hard to make friends when everyone [else] have their friends that [they] grew up with."
For Esther Sadi '21, the difference in English development with others made her hesitate to make connections with someone who speaks a different language from her.
"It's kind of hard to make friends with someone who speaks better English than you, so I am kind of scared to make friends with others," Sadi said. "I feel better [in ELL classes] because I have more friends in [the class]."
The ELL program is not only a place for students to become more proficient in English, but also a place for them to be in a safe and comfortable atmosphere.
"[I speak out more] in my ELL class because in other classes sometimes you feel like you are a little bit scared to talk," Lin said. "When you are in ELL you'll feel more comfortable because everyone is at the same level as you."
According to Haxton, students being afraid to speak up outside of ELL classes is a common problem from ELL students.
"Sometimes we see ELL students in grade level content courses where they're in the class but they're almost afraid to participate because they are self-conscious of being an ELL student and they're afraid to speak up, they're afraid to [be] made fun of," Haxton said. 'Whereas like in the sheltered courses, there is no fear."
The students in the ELL program come from various cultural backgrounds and countries, making the environment at West unfamiliar.
"It was scary and [I was] shy because it's all new," said Azucena Mendez-Perez '23, who came to the United States from Mexico at the age of five. "Meeting new people [was the scariest part]."
Mohamed Nour, who learned British English in Sudan, believes that learning the language was a challenge, but speaking it was a harder one.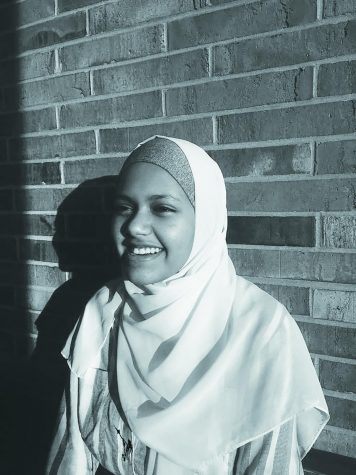 "It was just difficult to speak [English as your] daily language because you just learned the language. But now, speaking it, it was hard […] it was hard to adjust," Mohamed Nour said.
For Lin who came to the United States in 2016, the transition into a new school in a new country was not easy.
"When I first came here, I didn't know any English, so I [didn't] talk anytime in school for like the whole year. It was just like a pretty difficult time," Lin said.
Participating in class has been part of the list of barriers for the ELL students. Although this may seem effortless to most, it is a topic that runs across many ELL students' minds.
"When there's reading stuff, I don't usually participate because I am afraid that I'll make a mistake in front of everyone it just terrifies me," Mohamed Nour said. "[When I have to talk] I would just take the risk and start talking. [And once] I go home, I just start thinking about it […] I just start thinking about what I said and if I made a mistake."
Mohamed Nour's shy personality and fear of making a mistake with her English leads her to feel excluded during collaborative activities.
"
When there's reading stuff, I don't usually participate because I am afraid that I'll make a mistake in front of everyone it just terrifies me."
— Mishka Mohamed Nour '22
"I am so quiet and I would never talk. Even without a language barrier, I am kind of shy," Mohamed Nour said. "[I don't know] if it's just because I was too quiet, [but] when we do projects in groups, people don't usually listen to me and I feel like that they are thinking that I don't understand."
Even though the stereotypes and assumptions about an ELL student may not severely impact ELL students at West, they still vaguely float in the air.
"You just have this feeling that people don't understand you and that you'll make a mistake and they'll laugh at you," Mohamed Nour said. "That's not true, but I think everyone feels that way in ELL."
Diversity at West created an opportunity for Mohamed Nour to meet different people with different cultural backgrounds than her by joining the Successful Students Inspired through Knowledge, Education and Diversity Club.
"I like it [because] it's very diverse, you get to meet new people with different languages, different religions and cultures." Mohamed Nour said. "I would never have thought that I would meet different people at this age."