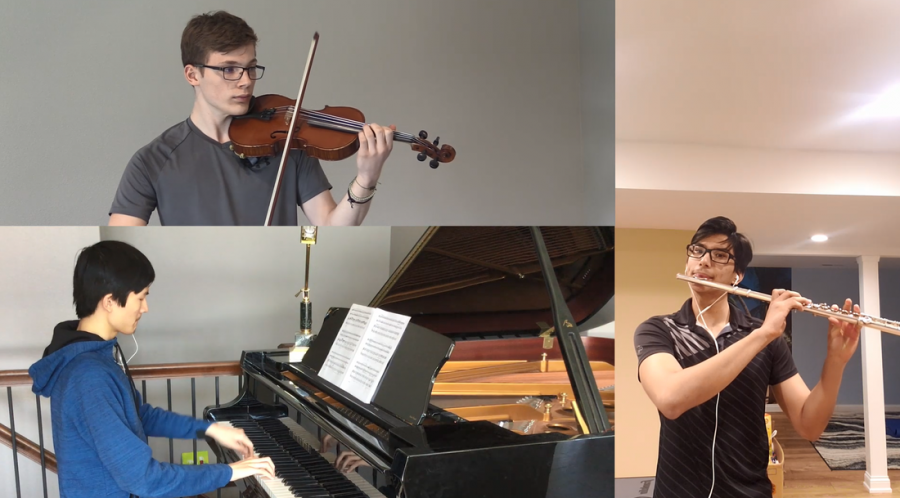 Iowa City West Cadenza
In an effort to support Iowa communities impacted by the COVID-19 pandemic, West's Cadenza and UNICEF clubs have partnered to present a virtual concert series entitled United in Isolation.
The event, an effort on the part of both clubs to revive a cancelled in-person concert, will take the form of a YouTube series featuring student performances recorded remotely. West students and other viewers of these videos will be encouraged to donate to the United Way of Johnson and Washington counties, specifically their disaster relief fund.
Bivan Shrestha '22, Cadenza co-founder and UNICEF club member, saw the event as an opportunity to both extend Cadenza's reach and support the community through a difficult time.
"Previously Cadenza had only donated to Music Auxiliary, and we thought it would be a good idea to try and expand what we did charity-wise," Shrestha said. "I'm also a member of UNICEF, and after our main event was done we were trying to come up with what to do in the future […] we decided on doing a virtual performance and donating to United Way since they're more local and are focusing all their efforts on COVID-19."
Shrestha is also optimistic that United in Isolation will spark appreciation for student musicians at West.
"I hope that a lot of [the reaction] is an appreciation for how talented our school's music program is and how many good musicians we have," he said. "I hope that students also realize that they can make some sort of an impact in their communities by looking at the work we've done"
Liam Edberg '22, co-founder of Cadenza, also hopes that the event is an opportunity for United Way to earn recognition for their relief efforts.
"I personally hope that this event will help bring to light the amazing work that these organizations are doing to help people during this pandemic," he said.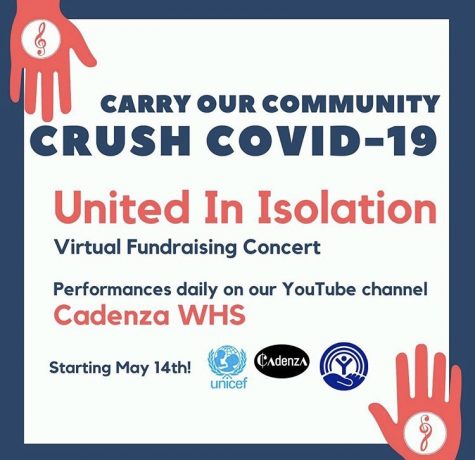 Aside from supporting the community through a difficult time, Cadenza and UNICEF club leaders hope that the performances can foster a sense of community and togetherness for students as they remain in isolation.
"Through United in Isolation, students are going to be able to experience our ensembles playing music even when each performer is stuck at home," said Cadenza co-founder Jonathan Chen '22. "As the event's name implies, we want to show everybody that in times like these, there is always a way to adapt and do good work. By watching and listening to this concert series, students should find that even when we are all separated, unity can be found in one way or another."
Edberg recognizes the impact that seeing one's classmate, even virtually, can have on a student in isolation.
"We're all affected by [COVID-19], even if only on a subconscious level where it's not noticeable all the time, but hopefully a feeling of connectedness to a classmate through the screen would brighten someone's day," he said.
At the end of the day, event organizers recognize the effect that music can have on a person's mental health, and hope that United in Isolation can be a positive presence in student's lives.
"With the internet, communication between a musician and the audience has become a human interaction that doesn't have to happen in person," Chen said. "What's unique about this is that music is a universal language, so even when we're all stuck at home, no human has to feel isolated, because music can connect us all."
United in Isolation will begin on May 14 on Cadenza's YouTube channel. More content can be found on the club's Instagram, Twitter and Facebook accounts.