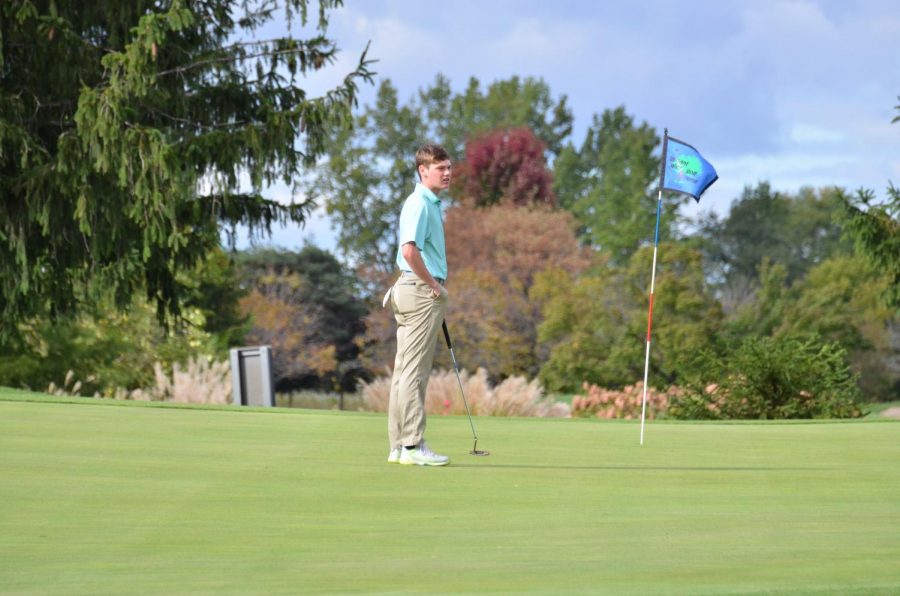 Alyssa Skala
The boys golf team competed against City, Liberty and Prairie at Pleasant Valley Golf Course Oct. 1. Prairie placed first, followed by the Lightning. The Trojans took third place with a combined score of 176.
Freshman Dillion Croco led the team by placing fifth with a 43 9-hole average and KCRG Athlete of the Week Brady Simcox '23 placed eighth with 46 9-hole average.
The boys will next compete at the state qualifying meet at Elmcrest Country Club on Oct. 5.