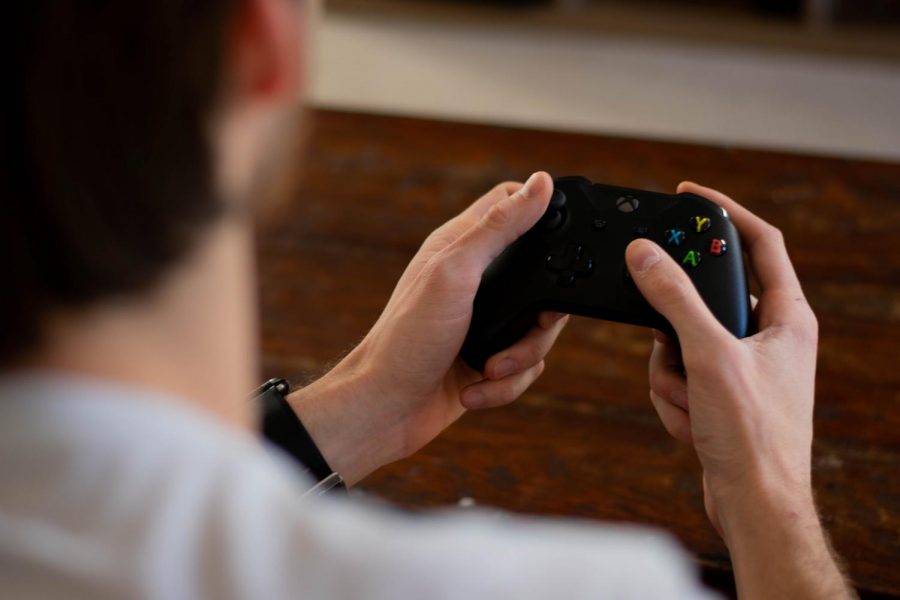 Photo from Unsplash by Alex Carmichael used with permission.
With the sudden closure of schools in March due to COVID-19, students were given a longer summer vacation than expected. For me, not going places wasn't abnormal, but it felt different when there was no choice but to stay home. There was a lot more free time with the lack of school and homework, but fewer things to do and nowhere to go. 
Fortunately, my friends and I had a plan for what to do with all the free time: playing video games. Without having to worry about large amounts of homework to accomplish, we could call each other over Google Hangouts for hours at a time.
The calls gave the quarantine a bit of normality because we were able to continue talking and enjoying our time together, only virtually. We normally played games over calls, but if the opportunity presented itself, we would choose to play games together in person.
COVID-19 may have dampened some of our plans to meet up, but the calls between my friends and I more than made up for it.
Two of these friends were Paul Ode '23 and Nathanial Sinn '23. Together with some of our other friends, we'd play games like "Super Smash Bros Ultimate" and "Minecraft."
"I have hung out and done a lot with my cousins as well," Ode said. "Video games can be a replacement for lightsaber battles and board games that can involve disobeying social distancing requirements. Beating the Ender Dragon can be just as entertaining as doing many other real things."
One day, Sinn and I had the idea to play "Destiny 2," a game that hadn't been played in the calls before. Playing a new game was a nice change of pace, even if some of our friends couldn't join in. This was because either they didn't have an Xbox One, PS4, or PC to play it on or they weren't playing it on PC, where the game didn't have cross-platform play. Cross-platform play is where a console can only connect with a console of the same type. So an Xbox One player can play with others using an Xbox One, but can't play with people who use a PS4 or PC.
"Video games really helped me because I found myself really bored over the summer," Sinn said, "and since I couldn't go anywhere, me and some of my friends played video games together like 'Destiny 2' so we could stay in contact together and not be bored at the same time."
Zachary Barton '23 is another one of my friends I would play games with. While he also played "Minecraft," Barton played games such as "Magic: the Gathering Arena" and "The Legend of Zelda: Breath of the Wild" as well.
"A lot of these games are not multiplayer, but some of my friends play them and I have really enjoyed getting to strategize new ways to beat bosses [and] solve puzzles… I feel fortunate that I have friends who play games I do because I don't think I would have survived quarantine without being able to talk to them," Barton said.
I myself had my own games that I played without friends. I played games like "Xenoblade Chronicles: Definitive Edition" and "Animal Crossing: New Horizons".
When I played Xenoblade Chronicles, I tried to talk to my friends about the game. However, none of them had the game, and I was more focused on the storyline, voice acting, and music within the game.
Although Xenoblade Chronicles is a single-player game, I did talk to people I didn't know thanks to Animal Crossing. I made friends with some students from City High because of it.
It was interesting to see that I made friends outside of my home school because of a single game. Animal Crossing's gameplay encourages the interaction between others, and I thought to reach out so I could have people visit my island and vice versa.
The video games I played helped me and my friends get through summer and are still helping us stay connected to this day. I'm very fortunate to be able to still be together with my friends, even if we can't meet in person.