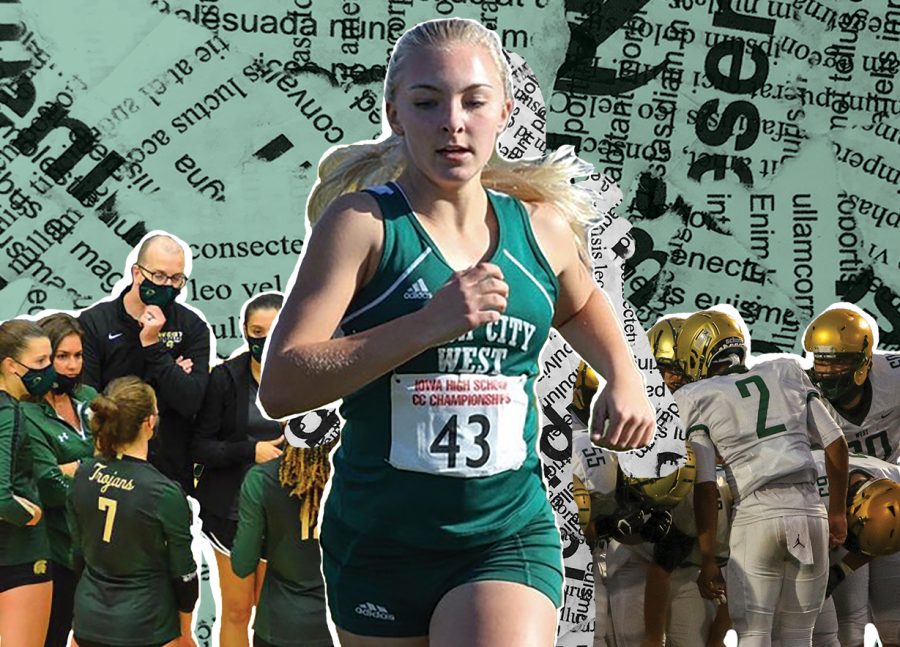 Ella Rosenthal
As the summer heat fades into an autumn breeze, the cool weather is normally met with roaring crowds on the bleachers of West High and the excitement that comes along with the fall sports season. The cheering voices of the student section signify the start of another year of West High athletics. 
While empty bleachers are one of many changes the athletes are adapting to, they've certainly never encountered such an unusual start: a season with a pause.
Limited spectators, masks and social distancing; every day is an uncertainty. After an abrupt suspension to the spring sports season, 302 student-athletes were eager to return to their respective sports in the fall.  
Due to a spike of COVID-19 cases in Johnson County, the Iowa City Community School District requested to start the school year in a fully online learning model. However, Gov. Kim Reynolds announced a proclamation requiring at least 50% of instruction to be in person. To gain local control, the ICCSD and the Iowa State Education Association filed a lawsuit against Gov. Reynolds and the Department of Education. A waiver to start the school year in a fully online learning model was approved by the state Aug. 26, resulting in a pause in athletics.    
West High athletes were permitted to return to in-person practices and competitions Sept. 26. However, the 18-day halt of athletics ultimately left a scar in the fall sports season and left many athletes to balance staying in shape and keeping up with remote learning.
Although the suspension was anticipated by many, coaches and athletes were disappointed by the state's decision to deny local control. 
"We've done everything right regarding safety and protocols. The virus is not keeping us off the field; it is rules and politics preventing us from playing," said head football coach Garrett Hartwig. "My reaction internally is anger and frustration … externally, we as a team are in this together, and we must stay together."
For football player Joey Chase '21, all the effort and work the team put into pre-season training added to the disappointment for the suspension. 
"When I first heard the news, I couldn't believe it. It upset me that we had gone all summer and even two weeks into the season with no problems, but I knew it was always a possibility," Chase said.
Nathan Deyak '21 also fears that the unpredictable breaks in the season will disrupt the momentum the team needs in order to be successful. 
"With football, it usually takes a while to get used to full contact, and just immediately stopping that and then having a lot of short notice to start doing that again, it can be hard to readjust," Deyak said. 
The pause in competing in meets has negatively impacted sophomore golfer Owen Larson's mentality.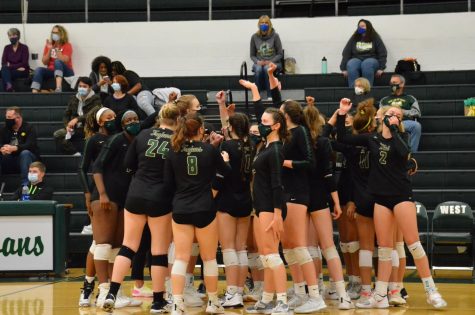 "Because of [the suspension], I haven't played competitive golf in a while. And competitive golf is completely different from just playing with friends. It is very easy to get angry and frustrated which leads to playing worse and it takes practice to control your temper on the golf course," Larson said. "Before the break my mental game was strong which was helping me play very well. But since the break I have been getting frustrated really easily which is a mental mistake and it results in me playing really poorly."
The girls cross country team had a two-week quarantine due to a positive COVID-19 case within the team. This resulted in the team only having one meet before the suspension, limiting the runners' chance to showcase their progress. 
"It does feel kind of frustrating to be punishing athletes," said Katie Hoefer '21. "It feels like we just had this stop and go … we never really get started."
For senior athletes, this season was their last chance to say farewell to their careers. 
"This season means a lot to me because I'm a senior. It's my last go around, and with not getting to play last season, it means even more," said Rylie Baldes '21.
From a senior athlete's parent's perspective, Bill Hoefer hopes that athletes will make the most of the remainder of their season. 
"I'm sure some of the students worried that their seasons may have been over after those first two weeks, so I hope they all seize this renewed opportunity and compete even harder in the weeks to come so that the last three weeks become a footnote to the season, rather than its focal point," Bill said. "The sports season was suspended for three full weeks and those weeks will not be made up."
For Lily Prochaska '23, the partial loss of her volleyball season sparked thoughts on how she should cherish the times she gets to play with her team.   
"This whole break and pandemic and quarantine … made me realize that [I shouldn't] take things for granted because you don't know what's going to happen," Prochaska said. "We could have gotten our whole season canceled."
The Iowa High School Athletic Association and Iowa High School Girls Athletic Union released fall sports COVID-19 guidelines for high school teams to follow during their season, such as encouraging mask wearing and social distancing for spectators, coaches and athletes. West High athletics followed suit, limiting spectators to three guests per athlete for outdoor sport events and two guests for indoor events. 
During the three-week pause, coaches were only permitted to have virtual contact with the athletes such as Zoom, social media and email. With a strong connection being essential to team chemistry, the lack of physical contact between teammates has proven to be a challenge.
"We definitely still got to know people at practice but … I feel like the freshmen this year, I don't feel like I'm close with any of them yet. Especially [because] we have … separate [training groups] during practice … that also limits the amount of people that you can connect with," Katie said.
Athletic Director Craig Huegel understands the impact the three week break period has on the athletic program and athletes. He concurs that a successful recovery will take perseverance and unity.
"We are doing all we can to keep our spirits up and be prepared when our next opportunity comes, but it is hard. We are really relying on each other to pull through and keep moving forward," Huegel said.
As athletics may play a crucial role in an athlete's daily life, the sudden break impacted athletes' mental health.
"Having [athletics as a] social outlet and essentially being locked in your bedroom for eight hours a day looking at Zoom meetings, I think everybody can agree … that's gonna affect your mental health. People are social," Butler said.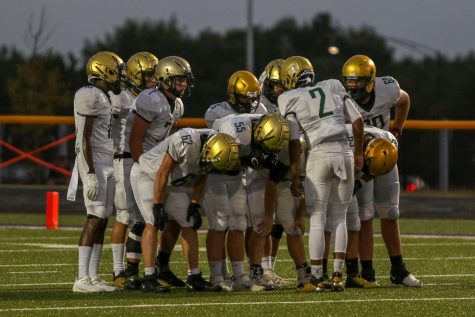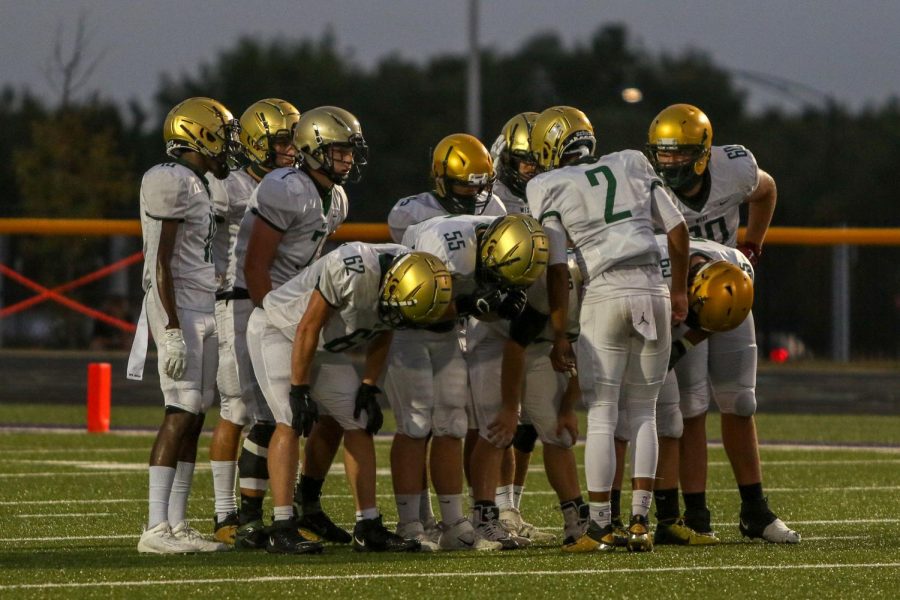 On the other hand, Katie has learned to appreciate the time off and its impact on her mental health. Time away from the competitiveness of cross country allowed her to understand what the sport means to her as a whole.
"I have gotten more in touch with my mental health and my emotions and kind of how running fits into that," Katie said. "I guess I just appreciate running more as a stress reliever and just that exercise is really important to your mental health." 
Despite the toll on athletes' mental health and the limited opportunities they have, the uncertainty during the season may positively impact a team's environment in the long-run. 
"I do think that some of our juniors and seniors have been thrust into positions of adversity and have handled it really really well and I'm optimistic that's going to be [an asset] to us in the following years," Butler said. "I also think maybe people will appreciate some of those little things that we get to do even more so."
Although the suspension was an added obstacle to the season, it only made Deyak more eager to get back on the field.  
"It definitely [makes] us a lot hungrier," Deyak said. "We might not be in perfect shape, and how we wanted to be, but we'll definitely still have the drive to win and make things happen on the field."