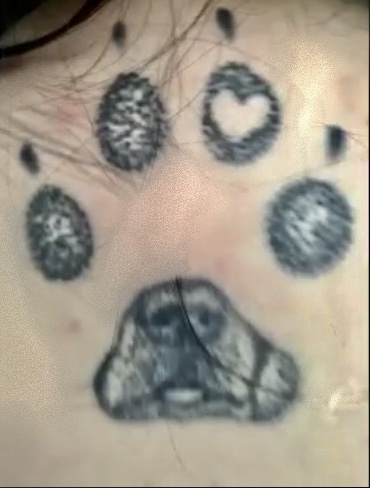 Photo courtesy of Sydney McDermott
Sydney McDermott
Sydney McDermott, a French teacher at Northwest Junior High, has a total of three tattoos: music notes around her ankle, a paw print on her neck and a design on her back. While she loves her music notes and paw prints, she regrets the design, which she prefers not to describe.
"That tattoo doesn't have a meaning," she said. "I also got it before the legal age of getting a tattoo. There's a reason there's a legal age."
Unlike the design, her other two tattoos do have meaning. 
"The music notes are part of a song ("Southern Cross" by Crosby, Stills and Nash) where he says, 'She says she is all that I have left, and music is her name.' I really like that," she said. "And the other one is for my dog who passed away last year."
Besides waiting until the legal age to get a tattoo, McDermott has more advice for students. 
"Don't rush into it," she said. "Have a good relationship with the person that's doing your tattoo. Also, if the professional tells you it won't work, listen to them."