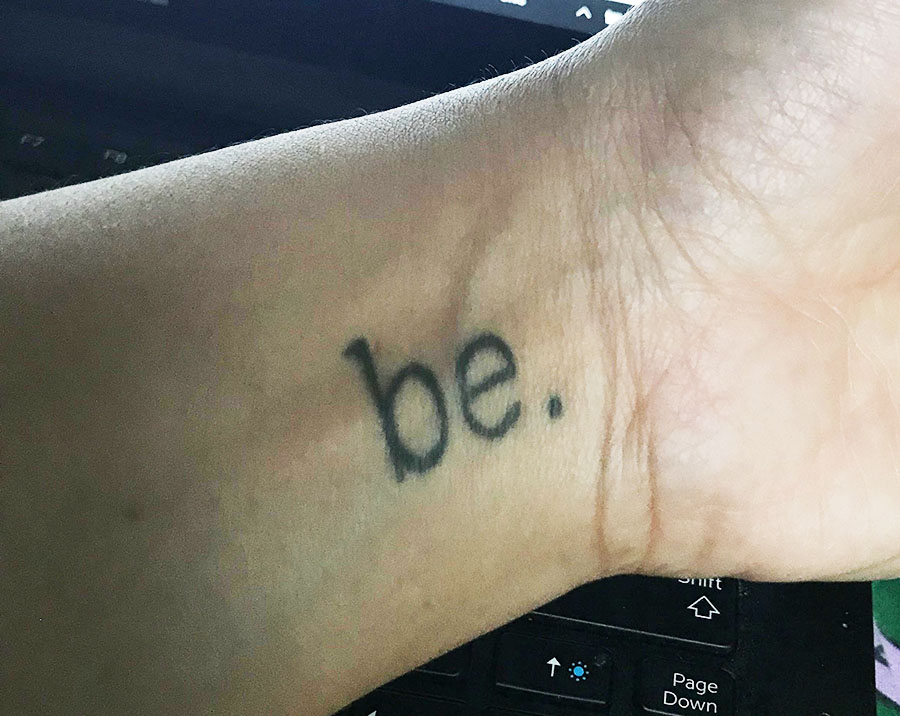 Photo courtesy of Maureen Head
Maureen Head
Science teacher Maureen Head has only one tattoo that she got in 2016, and it says "be." While it may seem simple, there's a lot of meaning packed into it. 
"[The tattoo] reminds me to be in the moment, to be myself, to just enjoy where I'm at," she said. "I tend to spend time worrying about the future or ruminating on the past which leads to a lot of anxiety. I got the tattoo to have a constant reminder to just 'be.'"
Head didn't find the pain to be unbearable and plans on getting more tattoos once COVID-19 has passed.  
"It was pretty painful because it's on the inside of my wrist, but compared to being in labor, it was a piece of cake," she said.
Head has lots of advice for students, including choosing your artist wisely.
"I would recommend getting tattoos if you find someone who is talented, professional, and has a clean workspace." She said. "Then work with an artist, whether it's a friend or the tattoo artist, to make your vision come to life. It's important to say if you don't like something about the design."