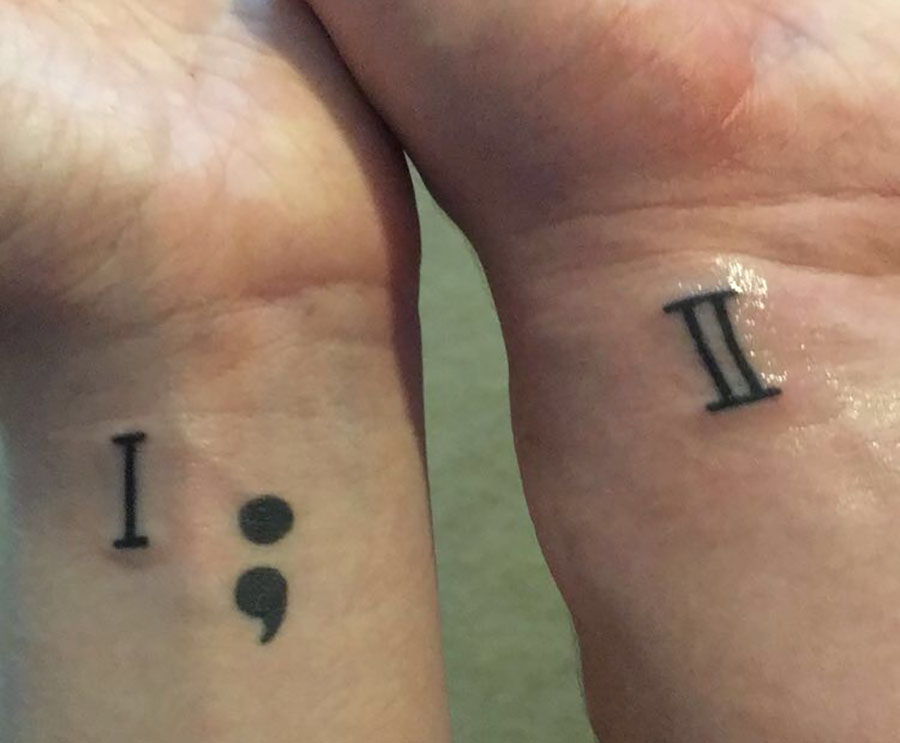 Photo courtesy of Andrea Flack
Andrea Flack
Andrea Flack, a student-teacher at West, has gotten a total of five tattoos since she turned 18, and each one has a special meaning. Flack's first tattoo is a semi-colon and it's also her favorite. A semi-colon is a popular mental health tattoo used to represent solidarity against suicide, addiction and depression.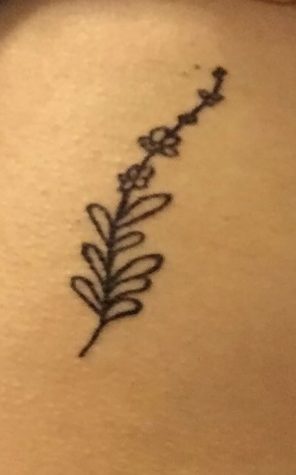 Flack got hers as soon as she turned 18 as a reminder to herself that, "I am important and that I have value," she said. "It's also a signal to others that if they need to talk or if they feel like they're alone, they're not alone and I want to talk." 
Flack also has two tattoos on either side of her ribs in honor of her parents: an orchid for her mom, and a bow and arrow for her dad. The orchids represent her mom's favorite flowers, while the bow and arrow represent her favorite memory with her dad.
"When I was five he took me deer hunting with him," she said. "It was the first time he'd ever actually shot a deer with a bow and arrow and I was there with him. He made us hot chocolate, we just got to hang out in the tent and it was so wonderful and so nice to have that time to be with my dad."
Her final two tattoos represent special people in her life as well. 
"The next tattoo I got says 'sugar, curiosity, and rain' and it's from my best friend Ariel's and my favorite book 'We Were Liars' by E. Lockhart," she said. "The book is about familial love and connection so it's just a wonderful representation of our love for each other."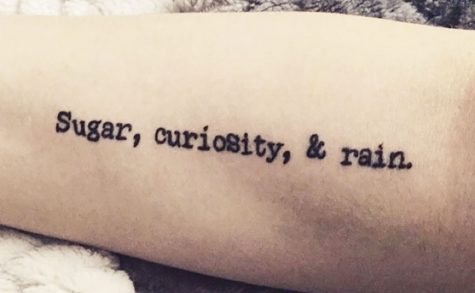 She also has a sibling tattoo with her brother and is planning on getting one with her sister as well. Flack has the roman numeral "I" and her brother has "II". This tattoo sits next to the semi-colon tattoo as a reminder that she always has a support system. 
Whether or not you can talk your sibling or friend into getting a tattoo with you, Flack has some pro tips to do before heading to the tattoo parlor.
"Make sure that you eat and shower beforehand," she said, "it's going to take a while and you're going to get hungry, especially if it's a bigger piece. Tattoo shops are some of the cleanest places I've been to, I can't imagine going without showering."