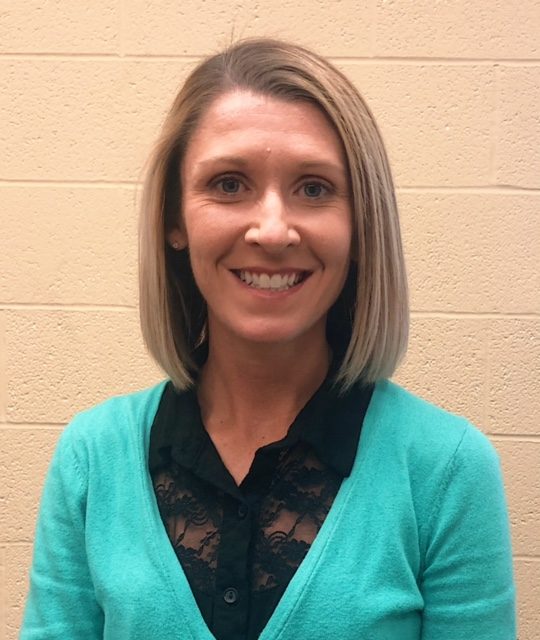 Eva Jordan
As subtle as it may seem, a change of heart is enough to dramatically impact an individual's life and aspirations. For Assistant Principal Allison Brewer, changes of heart during her student years were enough to highlight her buried passion for education and inspire her to help others through it as well. 
Brewer transferred universities multiple times before ultimately choosing to continue her education at the University of Northern Iowa. Her sophomore year, she connected with a professor in an American humanities course and felt inspired to pursue a history major. Her college advisor suggested that she take an education class at UNI as well since they are well-known for their education program.
"I was agreeable to that and got into some of the education courses and really just found that it was a passion that I didn't even know that I had," Brewer said. "I really enjoyed learning about becoming an educator and getting the chance to go to schools and work with students." 
Brewer then changed her major to history education and graduated in 2005. That summer she married her high school sweetheart and began student teaching at Cedar Rapids with a baby on the way. At the conclusion of her student teaching experience, Brewer found herself with a job teaching many types of history classes at a K-12 building in Winfield Mount Union, a very small and isolated school district in southeast Iowa. 
Although Brewer enjoyed her job, commuting was often difficult. Once she saw a position open up at Southeast Junior High in 2008, she jumped to apply and became a social studies teacher there. She worked at Southeast for 12 years during which she worked with many administrative leaders who were key to helping her identify that she had some leadership capabilities and pushed her to take on different roles at Southeast.
"I found that I really enjoyed not only being in the classroom and working with kids, the students, but I also really enjoyed working with adults and helping them on their own educational journey and path," Brewer said. "I started to realize that being a building administrator or taking on a more administrative role kind of gave me the opportunity to do both."
Brewer believes she has grown tremendously with her leadership skills from being the dean of students. She sees this experience as a great stepping stone that allowed her to ensure that being an administrator was the path she wanted to take. 
"I wanted to be intentional with the next place that I went. Everyone [has always] talked about the excellence in education at West High," Brewer said. "I know that there's a strong tradition of great staff, great students, and so it just felt like a natural fit for me and great timing in my life because I was ready to take the next step, and I knew that this building would be a great one to do that with."
Since becoming an assistant principal at West, Brewer has taken on many responsibilities. She has many goals in mind, one being to build relationships with students and to get to know the climate and culture at West as well as not neglecting the social-emotional needs of students and staff. 
"[I want it to be] that we're making sure that all students feel connected to somebody here at West," Brewer said. "[And] that they feel supported here [so] when they leave this building, they're not only academically sound, but they are like a 'whole' person and that no matter what their next journey will be, they will be successful because we've given them all the skills that they need to do so."