Black Lives Matter is a progressive social movement founded in 2013 that garnered support in response to continuous racial profiling and violence against the Black community. It has grown over the years as individuals advocate for change through various methods such as donations, protests and contacting representatives. The movement gained unparalleled attention after the killings of George Floyd and Breonna Taylor at the hands of police officers this spring.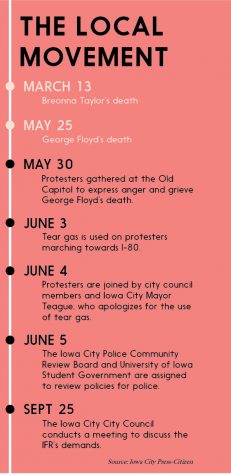 Outraged by the deaths, a group of college students from the University of Iowa came together to protest in Minneapolis. After returning, the group began to organize rallies and soon became known as the Iowa Freedom Riders. 
Ala Mohamed, a West High graduate and current University of Iowa senior, joined the IFR this summer. She is one of the organizers of the group and attended the first Minneapolis rally in March.  
"It was a very scary experience. There were snipers on roofs, dogs and hoses, and it was a very big eye opener," Mohamed said. "It just felt really upsetting that we were still going through it again with the protesting for equity." 
According to Mohamed, the response to protests in Iowa City has also been troublesome. Police officers have been monitoring protesters, stopping them after rallies, locating their routes and following them home. 
"The founding of the police started off with slave patrol. If you have a bad base, how do you expect to have a [stable] house? You're not going to get anywhere unless you deconstruct it and you start looking into other ways to fix the issues," Mohamed said. 
Sophia Lusala '22, another IFR protester and City High student, shares these sentiments as she touches on the techniques used to seize people's attention.  
"We've tried to shut down the interstate multiple times, and when you try and do this, it costs the state money. Money talks. As soon as you start messing with their money, they're going to start listening to you or they'll retaliate. Either way, they're going to start noticing you," Lusala said. "Protesting is a way to get attention, but it's also a way to come together and share with people what you feel [and] to let out your rage. It's our right." 
Haleem Adams '21 has been to all of the recent protests and adds that support is driving the movement as well.
"I feel excited … When I see a lot of people fighting for Black Lives Matter, I feel good energy," Adams said. "I know that people are actually seeing the problem and [are] trying to make a difference." 
Fabio Rojas, sociology professor and social movement researcher at the University of Indiana, adds that an increased amount of free time created the perfect conditions for protest.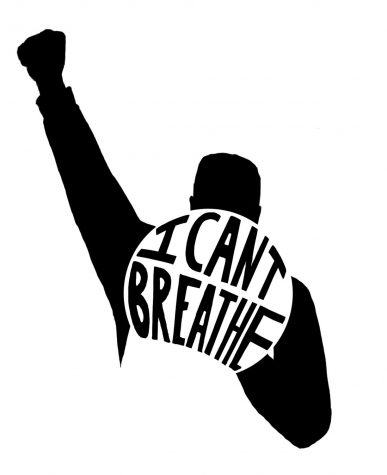 "The pandemic … creates a bunch of people who are at home, who are unemployed [or] underemployed; they don't have stuff to do," Rojas said.
Social media activist Liam Edberg '22 agrees the pandemic has influenced people's availability, adding that they are able to process information for a much deeper understanding today. 
"People have so many things to do and so many commitments … when they were given the time, they found that they were able to advocate for stuff they always cared for. It made my emotions become very visceral, and I was feeling a lot more things than I was before, and I had time to sit with those thoughts," Edberg said. "If everyone's … wanting to express themselves …  they found a really important way to do that."