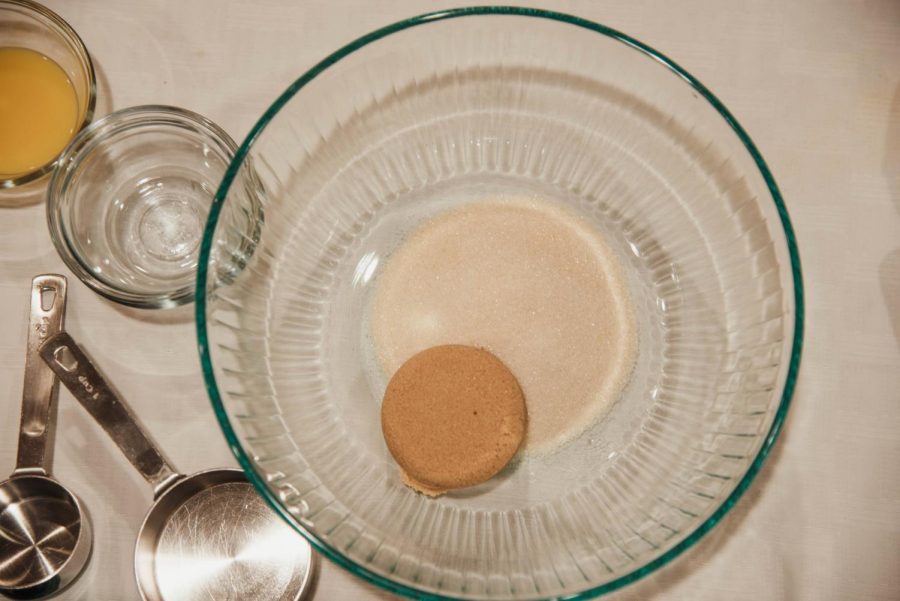 Cinnamon rolls
These delicious cinnamon rolls are the perfect treat to make for a fall-themed dessert. They're super yummy and fun to make.
Yields about 2 dozen rolls
INGREDIENTS:
2 tablespoons active dry yeast
1/2 cup warm water (110 degrees to 115 degrees Fahrenheit)
4 large eggs, room temperature
1 cup shortening
1 cup canned pumpkin
1 cup warm whole milk (110 degrees to 115 degrees Fahrenheit)
1/2 cup sugar
1/2 cup packed brown sugar
1/3 cup instant vanilla pudding mix
1/3 cup instant butterscotch pudding mix
1 teaspoon salt
8 to 9 cups all-purpose flour
FILLING:
1/4 cup butter, melted
1 cup packed brown sugar
2 teaspoons ground cinnamon
ICING:
3 tablespoons water
2 tablespoons butter, softened
1 teaspoon ground cinnamon
2 cups confectioners' sugar
1 ½ teaspoons vanilla extract
•
In a large bowl, dissolve the yeast in warm water. Add the eggs, shortening, pumpkin, milk, sugar, pudding mixes, salt and 6 cups of flour. Beat until smooth. Stir in enough remaining flour to form a soft but sticky dough.
Put dough on a floured surface, kneading until smooth and elastic, about 6-8 minutes. Place in a greased bowl, turning once to grease the dough. Cover and let rise in a warm place until doubled, about 1 hour.
Punch dough down and divide in half. Roll each portion into a 12-by-8 inch rectangle and brush with butter. Combine the brown sugar and cinnamon. Sprinkle mixture over the dough within 1/2 in. of edges.
Roll up jelly-roll style, starting with a long side, pinching seams to seal. Cut each rolled up rectangle into 12 slices. Place cut side down in 2 greased 13-by-9 baking pans. Cover and let rise until doubled, about 30 minutes.
Bake at 350 F until golden brown, about 22-28 minutes. In a small bowl, combine the water, butter and cinnamon. Add confectioners' sugar and vanilla, beating until smooth. Spread the frosting over the rolls. Serve warm and enjoy!