Making changes
November 19, 2020
At the district level, the ICCSD is working to remedy these gaps in the curriculum. Shutt has assembled a team of staff members to begin the curriculum review process.
"[About every] 10 years, the curriculum coordinators help to do a curriculum review process that looks at and involves the self-study of the curricular program. [This is made possible] with a team of people that then evaluate data, look for strengths and limitations of the program and then develop a plan of action for the following eight to 10 years," Shutt said.
The team of curriculum coordinators is composing a survey to send out to students, parents, guardians, staff and community members. This survey will be sent out to the public by the end of 2020. Shutt has made it a goal to improve the standard curriculum to be more representative.
"One of my hopes for the curriculum review process is that we continue our work to make sure that students see themselves represented in our curriculum and that we teach in a culturally responsive and efficient manner and that we continue to have [a] curriculum that represents the amazing diversity of the Iowa City Schools and Johnson County," Shutt said.
In order to meet these goals, this year the ICCSD is not teaching the chapter about slavery in the fifth-grade curriculum. 
"We aren't teaching chapter eight in our social studies [class] right now … Most textbooks are written from a white narrative, and it's told with a different lens than what we need to look through … So we need to rethink what that looks like in the classroom. How do we express what slavery is to the students and really paint a picture of what happened and how there really wasn't a choice for them?" Schupanitz said.
"
One of my hopes for the curriculum review process is that we continue our work to make sure that students see themselves represented in our curriculum and that we teach in a culturally responsive and efficient manner."
— Brady Shutt, ICCSD social studies curriculum coordinator
While Clark believes there are some problems with the current curriculum, he wishes people would take the initiative to learn more about Indigenous culture and history themselves. 
"I had to learn all this stuff on my own, and I do wish schools did talk about it, but it shouldn't be solely the school's purpose," Clark said. "It should be other people wanting to actually learn about [the] culture around us and wanting to have respect." 
One opportunity individuals have to educate themselves is through the Native American and Indigenous studies course offered at the University of Iowa. The program was established in the mid-90s through the efforts of professors who taught in the related fields of American Indian law, anthropology and English.  
The Native American Student Association, Native American Council and Native American and Indigenous studies department are working at the University of Iowa in an attempt to counter the erasure of Indigenous peoples by offering courses and public programs, such as their annual powwow. ​Kelly Clougher, president of the Native American Council, believes it is important to publicize Indigenous culture. 
"Our main goals remain the same: recruit and retain Native American students, faculty and staff. We also want to continue building awareness of Native culture on campus and in the community … to let people know we are here, our culture is beautiful and vibrant and we matter," Clougher said.
Although Rand recognizes these efforts are being made, she believes more representation in the program is needed.
"Additional Indigenous faculty and staff at the University are a necessary step in raising awareness of Indigenous history and culture," Rand said. "Because our numbers are so small, we cannot make meaningful change in terms of representation. We also need allies to work with in addressing underrepresentation."
To combat the lack of representation in the ICCSD curriculum, Clark wants to create a session to discuss Indigenous peoples' cultures for the West High celebration of Martin Luther King Jr. Day. The event began in 2018 as a response to the previous year's climate survey in which minority students reported feeling underrepresented. The MLK Day celebration was designed so students could learn about different cultures and ideas.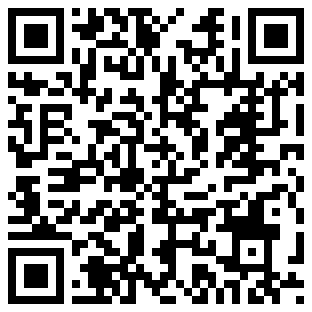 "Not fully knowing who you are is really rough for people and [not knowing] where you came from [and] what your culture is," Clark said. "I also want to just bring it to the surface and have more conversations about it because we don't have enough conversations about stuff like this."
Similar to Rand, Clark believes that Indigenous representation should be more common.
"Our voices are not being heard. There are many other voices being shouted over ours," Clark said. "There are a lot of people and a lot of places that are really trying to get Indigenous peoples' voices heard, and they are doing a really great job, but I feel like they need more love."