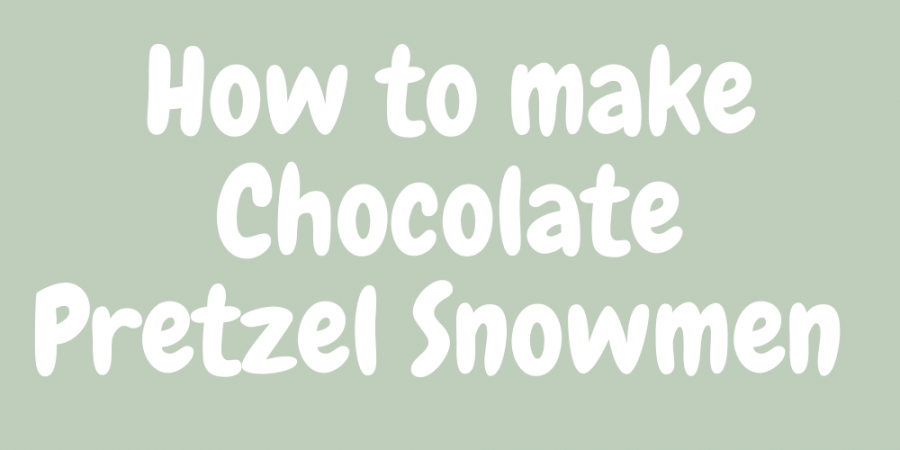 How to make chocolate pretzel snowmen
Get crafty in the kitchen with these festive and easy pretzel snowmen snacks. Experiment with some different variations and have fun decorating these perfect winter snacks.
Ingredients:
¼ cup melted orange candy melts
1 bag Snyder's of Hanover Pretzel Dipping Sticks (or any small pretzel sticks)
2 cups melted pure white chocolate
1 cup melted pure semi-sweet or dark chocolate
For decoration: snowflake sprinkles
Instructions:
Pipe small triangle shaped orange carrot noses onto a parchment paper lined baking sheet with the melted orange candy melts.

Freeze for two minutes.

Remove them from the freezer and peel them off the paper.

Dip one pretzel into the melted white chocolate and leave the top edge uncoated.

Set it on a parchment paper lined baking sheet.

Dip five more pretzels, setting them next to each other on the pan.

Freeze until the chocolate sets for about three to five minutes.

Dip the un-coated part of the pretzels in dark or semi-sweet chocolate.

Set on a baking pan.

Dip one whole pretzel in dark chocolate and set it across the snowman where the white chocolate meets the dark or semi-sweet creating the brim of the hat.

Repeat however many times you want.

Freeze for a few minutes until they've hardened.

Attach one orange carrot nose to the snowman's face and add a snowflake sprinkle to decorate his hat.

Paint or pipe dark or semi-sweet chocolate dots for the eyes and mouth.
Donate to West Side Story