To support students who have difficulty learning online, many teachers have adjusted their teaching methods. 
Stacey Noble teaches both online and hybrid AP government. To be more accommodating, she has reduced the overall amount of homework she assigns. She also tries to be flexible with due dates and sends out an overview of each week's assignments every Sunday so students can plan their time accordingly.
Although Noble has made these adjustments, she is concerned there are still students struggling with the barriers remote learning presents.
"Truthfully, it is always a worry, whether it is a regular year or not," Noble said. "There are students experiencing anxiety and challenges due to the online system that they haven't experienced before, and it is a new navigation for them. It is important for all to remember that it is natural to struggle with new situations and that it doesn't mean a path forward isn't possible."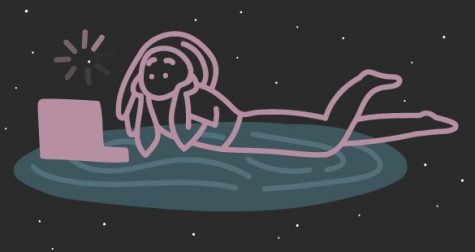 English Language Learners teacher Christy Weitz finds her in-person teaching skills do not easily transfer to an online platform.
"Many ELL students have limited experience with certain computer programs. Combining that with limited English proficiency can make accessing classes feel daunting," Weitz said. "In the online model, when cameras are off and students are participating in class by chat, it's impossible to know if they need help with pronunciation and to gauge improvement in their ability to respond and converse in English."
With fewer one-on-one interactions and everyday exchanges, Matt Harding, who teaches both online and hybrid science classes, feels the lack of sturdy internet during online school has strained teacher-student relationships. In his experience, poor audio quality and turned-off cameras have contributed to confusion and miscommunication.
"It's painful on my end because I can't get a read on them," Harding said. "That sort of soft teacher skill of being able to look at a student and see if they're understanding you … not having those tools available is certainly tough."