Editorial: Finding the balance
The WSS Editorial Board discusses how high schoolers can balance social life and the importance of public health as winter holidays near and COVID-19 cases surge.
An end to the COVID-19 pandemic seems distant as case numbers swell to a new high. Early vaccine trials show optimistic results, and doses may be available as early as this month. However, not everyone will have access to the vaccine immediately, as healthcare workers and older individuals are likely to have priority over the general population. Even with the vaccine on the way, everyone must take COVID-19 precautions seriously, now more than ever. For high school students, following these guidelines can be particularly difficult when it comes to maintaining healthy relationships during the pandemic. Balancing social life and public health is difficult, as many high school students' mental health is suffering due to a lack of social interaction, according to the American Psychological Association. Although recommendations have been made in an attempt to slow the spread of the virus, preventative measures have not been taken seriously enough. Everyone must adhere to COVID-19 guidelines more strictly for the sake of public health, especially as winter case numbers surge.
COVID-19 hospitalizations on both the state and national levels show an alarming spike in the last month, reflecting relaxed attitudes towards mitigating the spread of the virus. Hospitals throughout the country have been overwhelmed with the massive influx of cases, threatening the well-being of many healthcare workers and other first responders. The U.S. has failed to implement effective COVID-19 measures and restrictions, resulting in significantly more cases and deaths than any other country. On a local level, Gov. Kim Reynolds has also disregarded the severity of the virus, and preventative measures are far from adequate. In some rural Iowa counties, COVID-19 positivity rates are over 40 percent. Although the state's first mask mandate was enacted Nov. 16, its lack of enforcement threatens to continue the spread. As the holiday season approaches, large social gatherings only increase the chances of another spike in COVID-19 cases and subsequent deaths. The pandemic has resulted in millions losing their jobs, homes and general financial security, yet it is still not being taken seriously.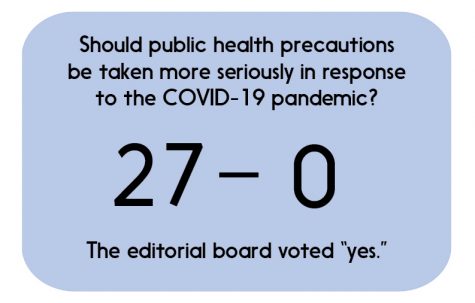 Isolation brought on by the pandemic has strained social interaction, creating or worsening mental health issues. A recent study by the APA found that teenagers are more susceptible to pandemic stress because statistically, adolescents value freedom and connection higher than those in other age demographics. The study also discovered that conversation through the internet cannot replace the benefits of in-person communication, and in fact, using social media to replace social interaction has been shown to increase symptoms of depression and anxiety. The pandemic has jeopardized students' mental health, but is it ethical to interact with friends in person? 
Because of the lost lives and other consequences of the pandemic, it would be selfish and ignorant to carry on with parties and other social events. Although remaining physically separated mitigates the spread of the virus, that is not to say total social isolation is the only answer. Even though social media can be detrimental to mental health, other virtual means of communication, like video calls, can provide conversation with no risk of exposure. If in-person interaction is necessary, there are several things to keep in mind. It is imperative to consider the medical history of the people you may infect if you contract the virus. If those around you have pre-existing conditions, they are more likely to have serious complications associated with COVID-19. Regardless of any external factors, if in-person interaction is needed, the safest way to stave off the virus is to meet outside, with masks on and with at least six feet of space between one another. 
While public health and social interaction are both of great importance, current behaviors around COVID-19 precautionary guidelines have only resulted in increasing case numbers. Evidently, a compromise must be made between the two, but where does this balance lie? If lives are to be protected and the pandemic is to end soon, the balance must lie in the direction of prioritizing CDC-established COVID-19 safety guidelines. That means when possible, in-person contact with others should be avoided. Before making plans with others, consider the potential consequences of meeting in person. Everyone in the community must hold themselves accountable and prioritize public health, changing their behaviors and attitudes if applicable, before they expect the virus to dissipate.

Leave a Comment
Donate to West Side Story
Your donation will support the student journalists of West High School. Your contribution will allow us to purchase Scholarship Yearbooks, newsroom equipment and cover our annual website hosting costs.
About the Contributor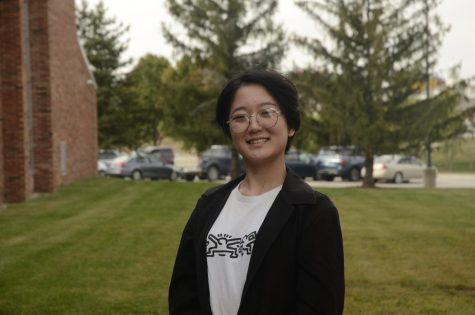 Sachiko Goto, Design Editor, Photographer
(she/they) Sachiko is a senior at West, and this will be their 3rd year on staff. She is a design editor and photographer for the print publication. In...