Do it for the 'Gram
December 16, 2020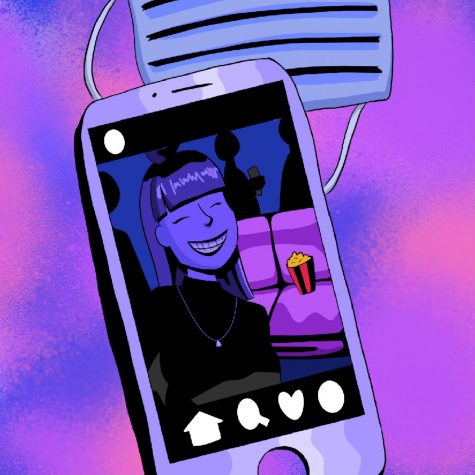 Since the pandemic began, social media activism has increased dramatically among West High students, especially on Instagram. With just a click of a button, a user can repost others' content on their account for their followers to view. Many have taken to covering topics they are passionate about, including the COVID-19 pandemic and the importance of social distancing. While the posting of this information is hypothetically beneficial to all, reposting with minimal effort can have detrimental consequences. 
"Yeah, like, I mean, I read the stuff I post, like, maybe sometimes," said Emma Chore '23. "To be honest, I just repost something if it has a nice color palette to it. I'm really going for that chill-girl-who-is-also-an-activist type look right now. For me, it's aesthetic first, information second." 
Many Instagram users have emphasized the importance of social distancing on their stories, but their feeds tell a different tale — one of not taking preventative measures seriously. 
"Wear your mask luvs, XOXO," said Hipaa Critt '21 in a recent story post. "PSA: We are still in the middle of a pandemic. Don't be the jerk that keeps us from graduating in person."
Critt considers themself a strong advocate for change in their community and frequently reposts information about the severity of the virus and how to mitigate its spread. They believe these posts are making a positive impact on their followers.
"I like using my platform to share important messages and encourage people to be good, especially when it comes to COVID-19 stuff," Critt said. 
When examining Critt's feed, however, the majority of their recent posts consist of them at several large social gatherings. No masks were worn in the photos.
"I only took off my mask to get a good photo," Critt said. "My friends and I only had them off for what, maybe 15 minutes tops? We just had to get a post-worthy pic."
The question of performative activism remains: are users reposting content to spread awareness or just to gain social standing? Evidently, the answer is unclear. Meanwhile, national COVID-19 cases have topped 16 million, a number that continues to surge as the weather becomes colder.