The end of the world
December 16, 2020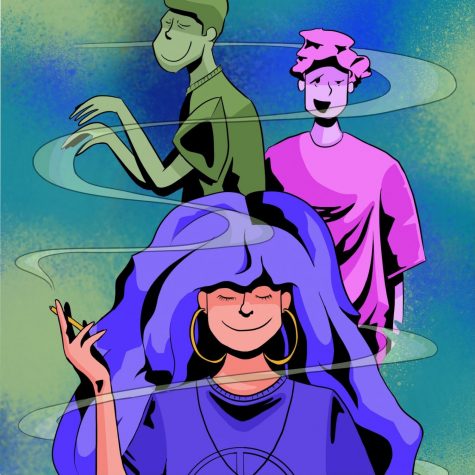 The warnings of Republicans and centrist Democrats finally came to fruition this past week. Their constant anti-socialist rhetoric was taken seriously by some and a simple political difference by most — until the onset of the apocalypse. Reputable political commentators, such as Ben Shapiro, widely agree that newly implemented leftist policies are to blame for recent catastrophes.
The American public finally took a chance on progressives in the most recent election and immediately lived to regret that decision. 
"We were excited to finally have a platform to carry out all of our policies," said Sen. Bernie Sanders.
Republicans were outraged at a progressive majority and formed an unprecedented coalition with the centrist Democrats to try to prevent leftist policies from taking effect.
"I don't like working across the aisle, but I'll do anything to stop communists from ruining America," said Sen. Joni Ernst.
Despite the best efforts of the GOP, the progressive majority was too strong this election cycle. Upon taking office, democratic socialists made strides to implement universal healthcare, decriminalize drugs and improve social programs alongside higher minimum wage.
Trouble first began with the decriminalization of drugs, which led to a massive spike in recreational use practically the instant that federal legalization went into effect. 
"Essentially what we saw is hard-working Americans being corrupted and turned into dirty hippies," said House Minority Leader Kevin McCarthy.
Things only declined from that point on because of universal healthcare. Since everyone was able to go to the hospital for no charge, citizens flooded in for checkups, lollipops and "Paw Patrol" stickers. The system was overloaded very quickly, and since no revenue was being produced, hospitals all over the nation closed down. Pharmaceutical companies, who were forced to sell their drugs at market value, went bankrupt and shut their doors. 
The final nail in the coffin for the U.S. were social programs and a higher minimum wage. Many people chose not to work because they could easily and readily collect welfare.
"
It was sort of an 'I-told-you-so moment for us' because everyone just became a lazy drug addict."
— House Minority Leader Kevin McCarthy
"It was sort of an 'I-told-you-so moment for us' because everyone just became a lazy drug addict," McCarthy said. "We don't have hospitals anymore either. I had to go to Canada to have my appendix removed."
With the economy in shambles, it was hard to think things could get worse, but then a new drug hit the streets. It is colloquially referred to as "cannibal cannabis," a new strain of marijuana that slowly turns anyone who touches it into a mindless, zombified animal. So many people had become recreational drug users that an estimated 70% of the country ingested the new substance. 
"If we could have treated those affected I think we would have seriously contained the outbreak, but they just had to have their universal healthcare system," said McCarthy. 
As of now, 32 states have been completely overrun by zombie outbreaks and several countries around the world have begun to have smaller epidemics. Experts recommend people stay indoors when possible and avoid anyone exhibiting violent behavior and those dressed in marijuana paraphernalia.