In the era of COVID-19, previously crowded social events have foregone the crowd and moved online. As a result, digital communication has skyrocketed. According to a January 2021 Statista study, the first weeks of March 2020 saw an 18% increase in at-home data usage compared to the same period in 2019. 
Despite online communication, feelings of loneliness and isolation due to physical separation from COVID-19 persist. Of 133 West High students surveyed, 48.1% said they "often" feel lonely, while 39.8% said "sometimes" and 12.1% said "never."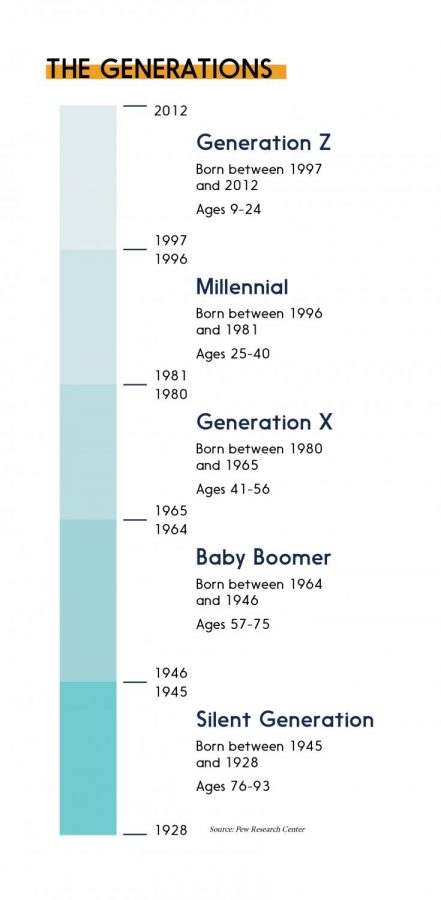 McKenna Proud '21, who marked "often" on the survey, hasn't found online communication to be a sufficient replacement for in-person interactions.
"When you're talking to someone in person, you can read their facial expressions," Proud said. "[Online], you lose that sense of [being able to] tell what's going on," Proud said.
Psychology teacher Travis Henderson worries prolonged physical separation can have a detrimental effect on well-being. 
"Social isolation is contrary to a lot of the things that are part of our nature, and as a result, it's very destructive to mental health," Henderson said.
Due to a decline in social interaction, more than seven in 10 Gen Zers reported symptoms of depression during the pandemic, according to the American Psychological Association. 
Social isolation is contrary to a lot of the things that are part of our nature, and as a result, it's very destructive to mental health.
Many Gen Zers fit into the 10-24 age group, which is "characterised by heightened sensitivity to social stimuli and the increased need for peer interaction," according to The Lancet's Child & Adolescent Health sector. Researchers found that the lack of social interaction may hinder the development of navigating social networks.
Joye Walker, math teacher and member of the baby boomer generation, believes feeling connected with others is especially important for Gen Zers during this time of isolation.
"I think personal relationships are just so important, especially when you're a teenager," Walker said. "You miss those people, and you miss those interactions, so I think it's mentally tough."
The lack of physical interaction caused by COVID-19 has greatly affected Samantha Croco '22.
"I'm so used to being social all the time and always being busy," Croco said. "I have felt so lonely this year and so cut off. I have missed so much from COVID, and I don't know when I'm going to get my old life back." 
Even before the pandemic, it was typical to see a group of high schoolers conversing through texts instead of talking to the people beside them. Eleanor Weitz '24 believes many Gen Zers' affinity for online communication has made the lack of in-person interaction easier.
"We were all extremely affected by the pandemic, but Gen Z may have actually fared better than some others," Weitz said. "We're used to communicating via online messaging."
For younger members of Gen Z, however, this may not be the case. Abigail Lee '27, who used to greet people with a hug or handshake, has found online interactions to be a disappointment and believes some Gen Zers' childhoods have been disrupted.
"I don't think it's the same anymore," Lee said. "Kids should be able to be with other kids so they can have a healthy childhood and happy memories to live with."
Henderson believes the absence of face-to-face interaction will particularly impact younger Gen Zers. 
"[Social isolation is] going to have a big impact on the worldview of Gen Zers, especially those younger ones," Henderson said. "Their little brains are growing so quickly that they're sponging up everything that happens to them, and it's shaping the way that they develop."