What's in the letter?
March 3, 2021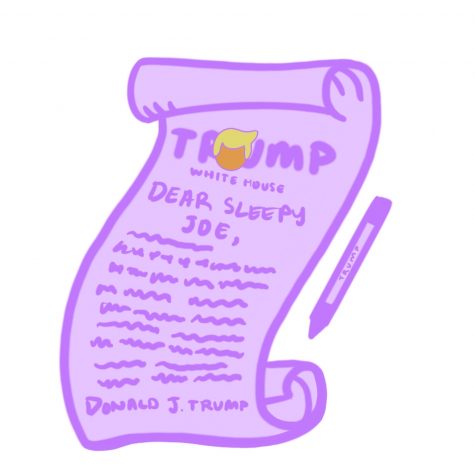 This week, The Radish scored an exclusive interview with an anonymous White House staffer who provided a transcription of the letter left by Donald Trump for President Biden. Aside from corrected grammatical errors, it reads as follows:
Dear Sleepy Joe,
I am very sorry to have left you in this position. Some say I'm the greatest president in history, maybe even better than Washington. Some people have told me President Trump is a bigger name than Washington. Now you have to live in the shadow of the greatest president of all time. Sad. 
They rushed me out of the White House, I mean REALLY rushed me out of there. They gave me no time to grab any of my stuff. If you could mail the spray tan bottles, hairspray and my golf shirts to me in Florida, that would really be something. I am going to need them when I go on permanent vacation. I am going to Mexico, maybe the U.K. maybe France, and they're going to say, 'Donald, we are so glad to have the best president staying with us in our country, and you look fabulous.' They really are. 
I've heard a lot of talk lately. Everyone is saying, 'Joe is going to unite America, he will get the Blue and Red working together again.' I think America is more united than ever, probably the most unified country in the world, but I know some people are unhappy about the way the election turned out and how some votes were a little suspicious. Very suspicious, in fact. Maybe to help things along, you give me a pardon so they can't continue their witch hunt. I know that would make a lot of people very happy, including me. 
I guess this is goodbye, Joe. I had a great time at the debates. I've heard a lot of people talking about how our debates were the best, some of the best debates there have ever been. We should go golfing sometime. I'd even let you caddy, I really would. Seriously think about that pardon thing.
Have a good life,
Donald J. Trump, 45th President of the United States of America
P.S. I still won the election.