February news briefs
In their monthly news recap, WSS breaks down the events of February.
COVID-19:
The US surpassed 28 million COVID-19 cases on Feb. 21, and 500,000 deaths on Feb. 22. The CDC urged Americans to start wearing two masks to better protect themselves against the new contagious variants of the coronavirus. It is recommended that individuals wear a cloth mask over a disposable surgical mask. Gov. Kim Reynolds announced earlier this month that she will lift coronavirus restrictions, including those regarding the use of masks, social distancing and social gatherings. However, Iowa City will continue to enforce a mask mandate. The White House has purchased 8.5 million rapid coronavirus tests. These tests can be taken at home without a requirement for a prescription. 100,000 tests are expected to ship to the U.S. per month from Feb to July. The Transportation Security Administration announced on Feb. 5. that travelers who refuse to wear masks could face fines of more than $1000.
Coronavirus vaccine:
According to data from Oxford University, one dose of the vaccine developed by AstraZeneca is 76 percent effective at protecting against symptomatic COVID-19. This vaccine will also offer protection for up to three months and help slow transmission. According to CDC data, 11 percent of Iowan residents have received one or more doses. A bill, which may prevent employers, schools, health care providers from making the COVID-19 vaccinations a requirement, is being considered at the Iowa Statehouse. Senate File 193 was moved ahead after a subcommittee vote on Feb. 16. President Biden has announced that his administration has secured deals for another 200 million doses of the coronavirus vaccine. 
Amazon:
On Feb. 2., it was announced that the founder of Amazon, Jeff Bezos, will step down from his position as the chief executive. This position will be turned over to Andy Jassy, the chief executive of Amazon Web Services. Starting from the third quarter, Bezos will transition to the executive chair position. It was reported that Bezos will stay involved in projects while also focusing on Bezos Earth Fund, his Blue Origin spaceship company, The Washington Post and the Amazon Day 1 Fund.
Congress:
On Feb. 4, the House voted 230-199 along party lines to remove Rep. Marjorie Taylor Greene from her committee assignments. Greene had been an open believer of the QAnon ideology, a violent web of conspiracy theories that played a role in inspiring the Capitol attacks. The Senate approved President Biden's 1.9 trillion coronavirus relief package on Feb. 5. As previously stated, the package includes $1,400 per person stimulus checks, unemployment insurance, a larger child tax credit, and assistance to state governments.
Virginia House of Delegates:
In a historic vote, Virginia's House of Delegates voted 57-41 to abolish the death penalty on Feb. 5. Democrats control both chambers of the legislature and two republicans joined to vote for the bill. 
Impeachment
Republican Rep. Liz Cheney stated that Trump "does not have a role as a leader of our party going forward" earlier this month. On Feb. 9, the Senate voted 56-44 to proceed with former president Trump's impeachment trial, rejecting the attempt by Trump's lawyers to dismiss the case. On Feb. 13, the Senate voted to acquit former President Trump. A two-thirds majority was required to convict the former president. 57 senators voted "guilty" and 43 voted "not guilty". The seven senate Republicans that voted to convict Trump included Richard Burr. Mitt Romney, Bill Cassidy, Ben Sasse, Susan Collins, Pat Toomey and Lisa Murkowski.
Texas Power Crisis:
A winter storm in the south caused around 3.5 million outages, most of which were in Texas. The lack of power to the residents created a widespread emergency, leaving many without heat and power while their water systems failed and the shortage of gasoline continued. The weather has caused at least 26 deaths, including carbon monoxide poisoning.
About the Contributor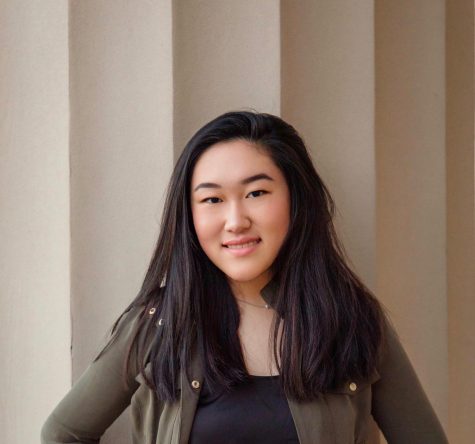 Maggie Huang, Online News Editor
(she/her) Maggie Huang is a senior at West, and this is her first year on staff. She is a news editor for the web publication. In her free time, she enjoys...