Academic Counselors: What You Need to Know
Have you ever had a conflict at school? Had a question about scholarships or needed help with grades? Or, have you ever had a personal problem at school? Chances are, there's someone at West who can help you. Although there are counselors at West High, many students don't know much about them, and those who are aware of them may have misconceptions of what they do. Students often think counselors are only there to support students emotionally, but they can also help boost their academic success. A 2020 study by the professional journal Education Next, "Better School Counselors, Better Outcomes," showed that having quality counselors available to students leads to higher overall grades and greater graduation rates.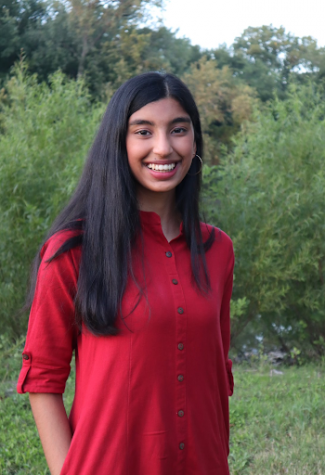 Most students are aware of school counselors but may not know specifically what they do. Advika Shaw '22 knows from experience. Shaw moved from India shortly before her freshman year. She and the school counselors worked closely to prepare her for high school. "They were very helpful in making sure I was meeting my credits and my requirements," Shaw said. She felt some discomfort when she had to take the ELL placement test, which she thought was unnecessary. Shaw said, "The district doesn't require you to actually test students for ELL unless their transcript is in a language that is not English. But my transcript from my old school actually demonstrated that I had been learning English in India for five years."
Overall, she expressed her experience as positive, saying the counselors at West are friendly and helpful. "They're nice people to work with… You can walk into their office any time and they'll [greet you]. And they are available to meet with you." She also advised those who are nervous about talking with a counselor: And your counselors actually have a giant list of scholarships you can apply [for] and you're eligible for. So don't be hesitant to reach out to them." Shaw added, "Miss Bergmann [is] amazing… I have so much respect for her."
"
"I would say go to your counselor… they're going to guide you in the right direction of where to look online. And you're not going to be scrolling through Reddit at 3 A.M. trying to find what scholarships to apply to."
— Advika Shaw '22
West High counselor Kelly Bergmann echoed Shaw's sentiment that counselors are eager to help students in any way they can. "We're kind of like the catch-all," Bergmann said. "If a kid has a question that they're coming to us about, it could be anything from a Chromebook issue, or volunteering, or maybe they have an issue with or concern with a teacher or a class. Maybe they're having issues with peer problems. Maybe they're having mental health concerns. You honestly do it all." Bergmann said that it's difficult to know all students, so they need to reach out to their counselor. "For those middle-of-the-road students who are doing well in school, they might not have any major concerns or need help, we really do rely on them to come in and meet with us… I wish I had more of an opportunity to do things that are more proactive versus reactive. But the kids that do come in, we know them really well and I think we know them in a way that's different from what teachers know them… There's [a lot of] things that go into it, and we help with a lot of different things, and we promise we're not scary."
Another thing that Bergmann assists with is mental health issues. "We do have a lot more mental health concerns now," Bergmann said. She reflected on the changes that have occurred that have caused more of such concerns, especially on the increasing awareness of mental health, along with the changing of the times. Bergmann said, "I think [there's a lot of] different factors. I also think there's just more awareness of it, so a lot of students – kids, families, adults, who may have suffered from it before may not have felt as comfortable coming on with it… We used to be called guidance counselors, and now we're called school counselors. So, the change in time, it's also a reflection [that] we don't just do college and career counseling, that's only a tiny portion of what we do, because we do so much more with mental health and just taking care of the kid."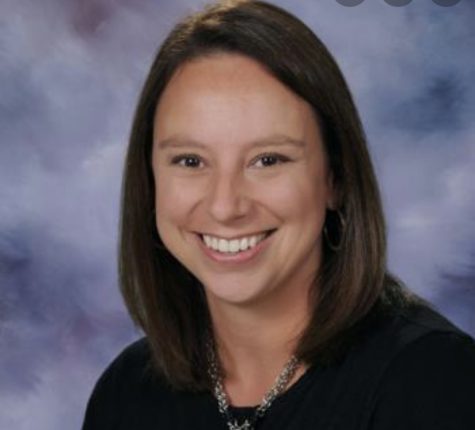 Counselors are not the only people there to help, student family advocates are more equipped to assist students with mental health. "We're really lucky to have our SFAs," Bergmann said. She also refers students to others in the building, such as Ross Johnson, who works with students on career building. "He's our career coordinator, so he helps… every kid [figure out] what their career goals are… He helps us with job shadows and internships, so kids can come to us and they can talk to us a little bit about what career cluster they might be interested in… he also really helps us with the kids that are going to Kirkwood… [Johnson] is kind of like our go-to guy," Bergmann explained.
At the end of the day, counseling is a very important, helpful field in education. Not only are there counselors to help students with grades and day-to-day issues, but these counselors can refer them to people who work specifically in different areas. "If there's anything a student needs, [and] we can't help with it, we know who to go to. So we're kind of like the first go-to person that we hope kids come to if they do have concerns," Bergmann said. The school counseling office does so much that most students don't know about. For the most part, counselors are helpful and are there to support students. So, the next time you have a concern, consider talking to a school counselor.
Leave a Comment
Donate to West Side Story
Your donation will support the student journalists of West High School. Your contribution will allow us to purchase Scholarship Yearbooks, newsroom equipment and cover our annual website hosting costs.
About the Contributor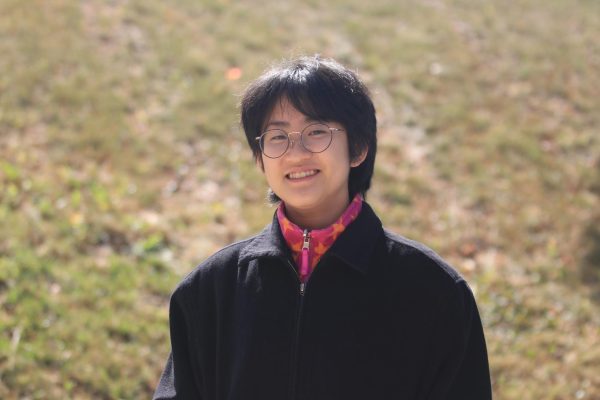 Athena Wu, Print Entertainment Editor
(she/her) This is Athena's third year on the WSS print staff, and as a senior, their last year. She is entertainment editor, and enjoys all things satire,...