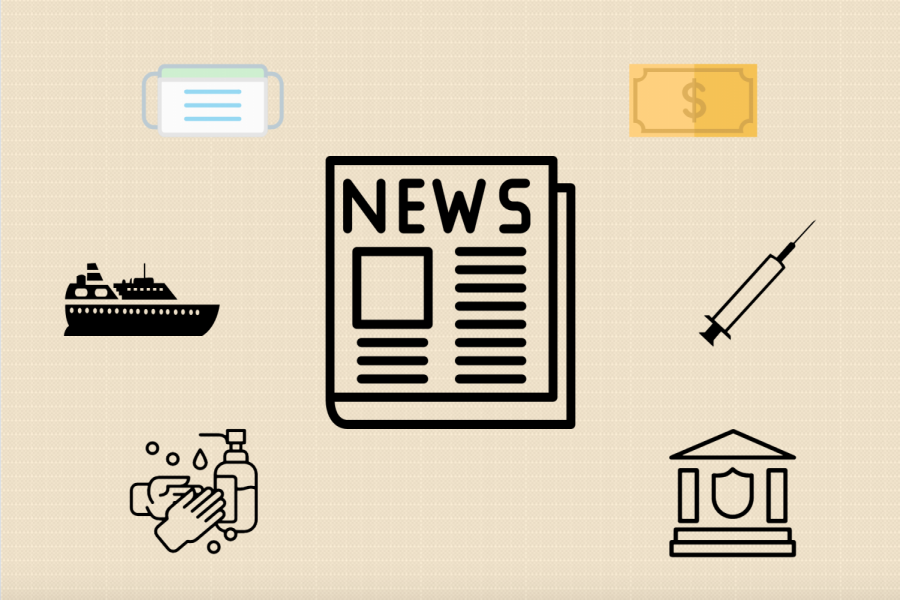 Rising coronavirus cases
According to the Iowa Department of Public Health, 654 new COVID-19 cases were reported in Iowa as of March 30. Iowa's 7-day positivity rate has increased by 0.1 percent over the last 24 hours as it has now reached 5 percent.  The 14-day average went up by 0.2 percent to 4.7 percent as positive coronavirus tests continued to rise over the last week.
Race to the vaccines
As production of the COVID-19 vaccines ramps up in the United States, President Biden has announced that the United States should have enough vaccines for every adult in the country by the end of May. The CDC has also stated that 79.4 million people have received at least one dose of a COVID-19 vaccine as of March 22. Out of those people, about 43 million have been fully vaccinated. According to a federal study, the Pfizer-BioNTech and Moderna vaccines have been found to be 90 percent effective in preventing coronavirus infections. All Iowans ages 16+ with preexisting medical conditions are eligible for the vaccine now. To find out more about vaccine openings near you, please visit vaccinefinder.org. 
Rise of anti-asian attacks
On March 16, eight people were fatally shot at three massage parlors in Atlanta. Six of the victims were women of Asian descent. This is just one of the many anti-Asian attacks in the country this year. According to research from the Center for the Study of Hate and Extremism at California State University, hate crimes against Asian Americans in 16 of America's biggest cities climbed 150 percent last year. More resources to help individuals educate themselves on this situation are available on this website.
Boulder mass shooting
Ten people were killed in Colorado on March 22 after a shooter opened fire at a King Soopers grocery store. The suspect, Ahmad Al Aliwi Alissa, is currently held without bail. He has been charged with 10 counts of first-degree murder and one count of attempted first-degree murder. Following this second mass shooting in a week, President Biden and Democratic Congress members called to enact stricter gun laws, however, this was met with opposition by Republicans.
New COVID-19 guidelines
Federal health officials released guidance early this month for fully vaccinated individuals. Those who are two weeks past their final shot are able to meet indoors with unvaccinated members of a single household without masks or social distancing. Fully-vaccinated people can also gather indoors with other fully-vaccinated individuals. Mask-wearing in social activities within public places is encouraged for everyone, including those who are fully vaccinated. It is not necessary for fully-vaccinated individuals to quarantine after being exposed to COVID-19, as long as they do not develop symptoms. In addition to these guidelines, the CDC has also updated social distancing rules for students to 3 feet between individuals.
Changes in Derek Chauvin trial
The judge presiding over the trial of the former Minneapolis police officer charged in the death of George Floyd reinstated a third-degree murder charge. In addition to this charge, Chauvin is also charged with second-degree murder and second-degree manslaughter in Floyd's death. The Minnesota Supreme Court declined the appeal by Chauvin's attorney to dismiss the third-degree murder charge in the case.
Cargo carrier incident
After nearly a week of the cargo carrier wedged sideways and blocked the Suez Canal, it was finally freed this Monday. The Evergreen got stuck in a key trade route and caused billions of dollars of worth to damage in global trade. Dredgers, salvage crews, and tugboats worked overnight on Sunday to free the boat's stern.
Coronavirus relief package approved
On March 10, Congress approved the $1.9 trillion coronavirus relief package, helping millions of families struggling amid the pandemic. The 220-211 vote in the House of Representatives allows for stimulus payments of up to $1400 for Americans with additional unemployment aid for individuals.