Oh, Biden!
April 23, 2021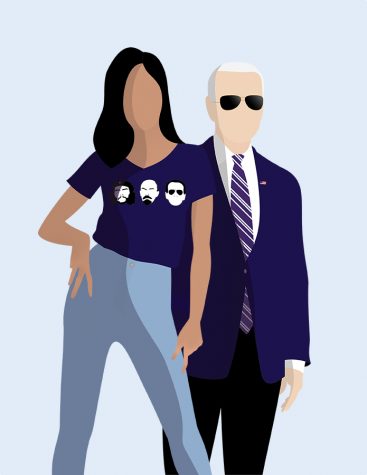 Many citizens have been shocked by what the Biden presidency has done for America; or rather, what it hasn't done. After a few months in office, he has successfully retracted some policies from the Trump administration, such as the transgender military ban and the Muslim ban, but beyond that, very little has changed. 
The most surprised demographic seems to be those of the Republican base. 
"I was very surprised to see no gay, Sharia, Antifa communism when he stepped into the Oval Office," one Trump voter said. 
Many conservatives shared the same experience after repeated claims from Republican politicians that a Democrat president was a sure path to socialism. Republicans were dead set on creating a radical leftist Biden narrative to garner support.
"If you drop that word into a speech or something, everyone gets scared immediately. We said [Biden is a socialist] so much that I forgot it wasn't true myself," Sen. Ted Cruz said. 
On the other side of the aisle, Biden supporters seem certain that Biden is a godsend for American politics, but despite optimistic views from his voters, many actions the Biden administration has taken are deserving of criticism. One startling example is his continuation of an age-old American tradition: violence in the Middle East. 
In almost every way, Biden has shown signs of upholding the political institutions that have plagued America for years, but many have begun to idolize him alongside socialist revolutionaries of the past.
"I just got this sick t-shirt with all of my political heroes standing side-by-side," a Biden supporter said. "There's Che Guevara, Vladimir Lenin and Joseph Robinette Biden Jr."
This political phenomenon has been a cause of great confusion for academics.
"It's remarkable that American political discourse is skewed so far right that centrism can be confused with leftist ideologies," Professor John Brigham said.