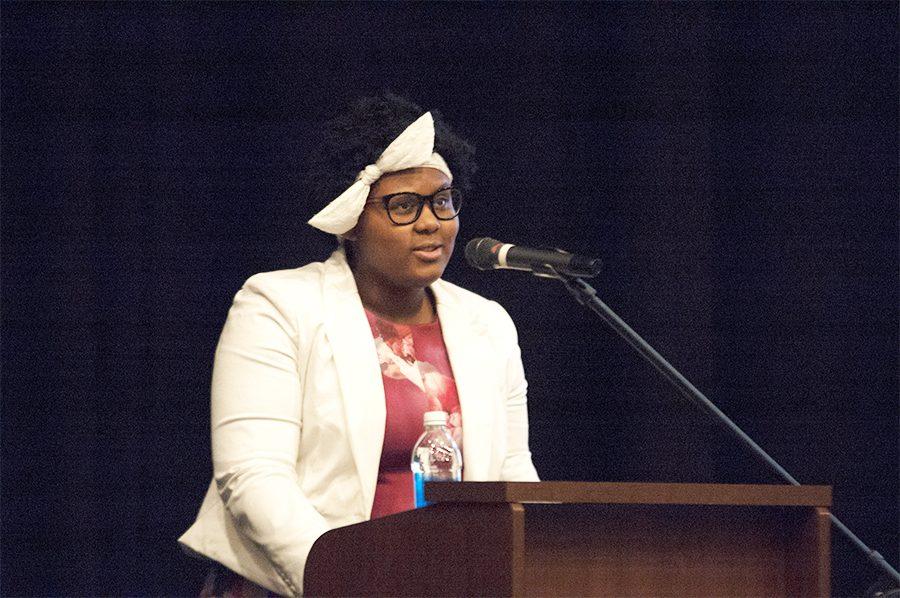 Alyson Kuennen
Dasia Taylor '21 appeared as a guest on Ellen for her life-saving sutures on April 26. After receiving tenth place in Regeneron's Science Talent Search and getting recognition nationwide, she was invited to be on Ellen. Taylor received a trophy for winning "Ellen's Science Fair for People Named Dasia Who Are Changing the World with Great Inventions" and the sponsors at Shutterfly granted her $10,000.
Taylor explained to Ellen how she came across the idea for these stitches by reading about others who used expensive technology to find out if a wound is infected.
"I was like, well, the people who could actually use that and actually need it won't be able to afford it because of all this fancy technology," Taylor told Ellen. "So, I set out to create cost-effective sutures that change color when an infection is present."
Taylor also described to Ellen how the sutures detect infections by using a beet indicator that detects abnormally high pH values, meaning the wound is infected. She also talked about the quest for getting a patent on her invention and the urgency of getting it into the world.
"I mean it seems like that would be a no-brainer," Ellen said. "I'm going to say, get a patent for this young lady."
Once these sutures get a patent, they will become a cheaper way for people to identify infected wounds after undergoing surgical procedures, having the potential to save lives.
"You're amazing," Ellen said to Taylor. "You're just incredible."