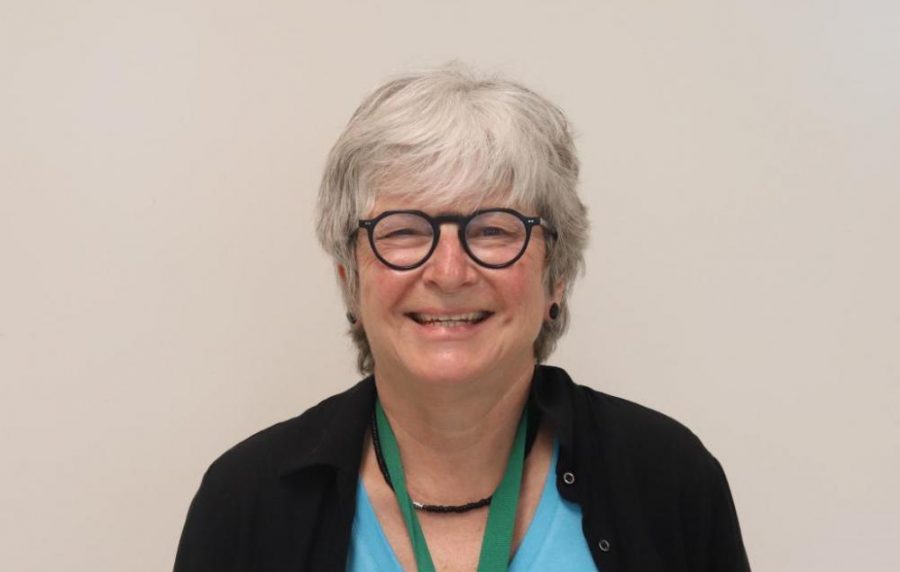 Joye Walker: Math teacher
West Side Story: "What are your plans after retirement?"
Joye Walker: "I want to play a lot of golf. I love to garden …. I love to go cycling. One of the things I've really missed since I've become a teacher is those beautiful October days when the sun is bright, the high is 65 and [I'm] able to be outside all day on a day other than on a weekend. I just think it will be wonderful to be able to spend days and days being outside."
WSS: "What will you miss the most?"
JW: "Oh my goodness, the people across the board. The custodians, the office people, the teachers, the students, this is just it to me. This place feels like a big family and so the idea of not coming here every day is a little bit daunting.
WSS: "What advice do you have for students graduating?"
JW: "I mean the world is your oyster … after leaving four years at West I think our students are really well prepared to do whatever it is they want to do, and I think it's a good time to chase those dreams.
WSS: "What do you think is the most important thing that you've been taught by students while you've been teaching?"
JW:  "I think I've been taught by my students how to listen. And I've been taught by my students how to look at a person [and] look at their perspective. When I was a brand new teacher … I thought maybe I had opinions about change dramatically after teaching for a while and listening to students and listening to them talk about why they feel as they do and why they hold the opinions that they do or what they notice about the world, their perspective has just made me grow tremendously."
Donate to West Side Story