President Candidates
September 14, 2021
1.  Iahn Shim '22 & Miguel  Cohen Suarez '22 are both running for the president position as co-president.
Cohen Suarez  is a serious and dedicated student, athlete and leader in the West High community. Shim is also involved in athletics and he is running with Cohen Suarez as co-presidents.
Shim believes that it is very important to set a good example for Student Government. Both Shim and Cohen Suarez come from different backgrounds, but their goals unit them together. They want to use their perspectives and experiences to connect with other students who aren't always represented for various reasons.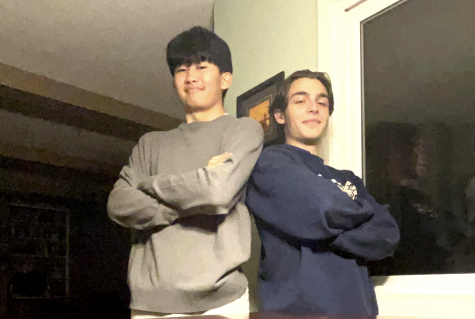 "For as long as I've been in West, we've had a competitive and sometimes exclusive culture," Cohen Suarez said. "Iahn and I want to break down those walls and make our school a place where everybody helps one another out."
Some of their goals are to bring in new language programs and to prepare students for adult life by trying to get Personal Finance a full-year course. Also, they want to focus on the mental health of individuals and of the school community as a whole. "You should be more worried about your peer's mental health than the score they got on some test," Cohen Suarez said. "Iahn and I imagine a new, bright reality for West's atmosphere, and we're devoted to making it happen."
Both Shim and Cohen Suarez are MVP mentors, which is a program devoted to helping students, especially freshmen, feel safe and welcomed at West. 
"I think West is the best school I have been to, and I think it's my and Miguel's minimum job to follow that tradition," Shim said. "I hope next year when they do a presidential election, they [lower classmen] will become like us, and try to set an example for the others."
2. Caroline Mascardo '22 & Advika Shah '22 are both running for the president position as co-president. Shah is part of Speech and Debate, and Mascardo is involved with the West Side Story. 
Both of them have been involved with the Student Senate since freshman year, and were both parts of the curriculum review committee, and participating in improving mental health resources at West. Being part of all these leadership roles made them both realize that they would be the best fit for running together.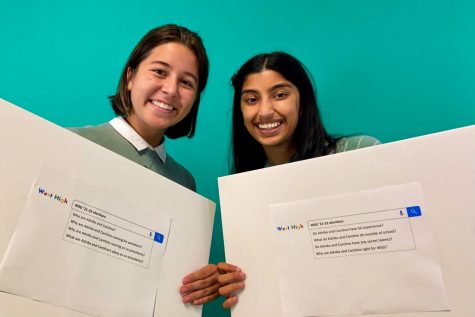 "We just thought it would be best if we ran together just because I feel like our styles of leadership, and speaking complement each other," Mascardo said. 
Mascardo and Shah spent a lot of time last year brainstorming new formation plans for a better Student Government as the Student Senate collapsed. "We don't want it [Student Government] to be like an elitist organization where only students that are high achieving or very academically talented are participating," Shah said. "We want it to be inclusive for everyone." 
Focusing on diversity, equality, and inclusion is their top goal that can be achieved by changing the application process and creating committees focused on what interests most of its people. As well as to promote mental health resources and college planning resources for all students. 
"There is a large divide between the student body population at West and we want to try connecting all the students," Shah said. 
"We really want to unite the student body and make West feel like a community where everybody belongs," Mascardo said.