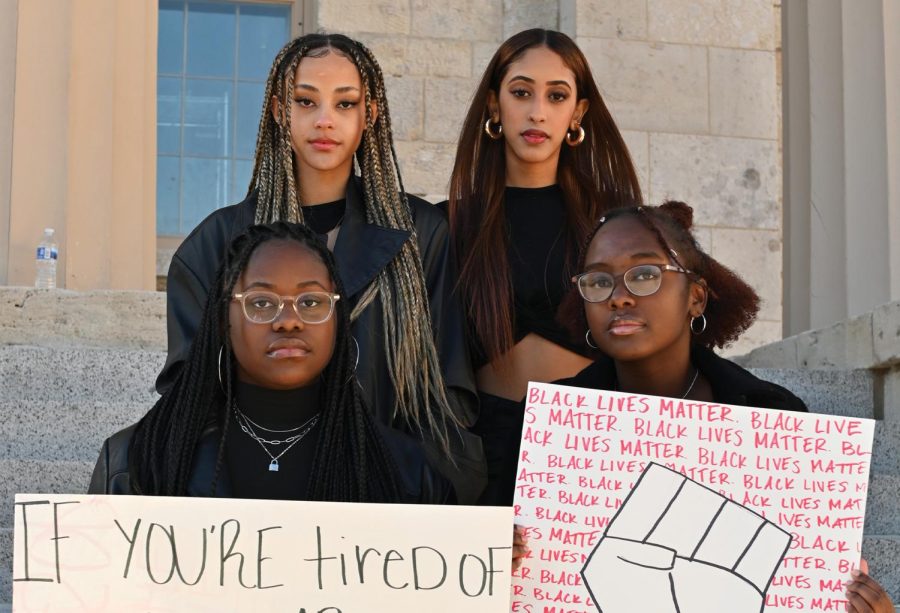 Sachiko Goto
Ripping out pages from her notebook in the Little Theatre, Nisreen Elgaali '22 decided it was time to turn students' words and emotions into action. Following a meeting with West administration that many students felt was going nowhere, Bernadetta Kariuki '22 recalls sitting beside Elgaali in confusion. 
"I asked her what she was doing, and she told me that she wanted to protest around the school and just have people write on [the papers]," Kariuki said. "So we went back to the Little Theatre and we started writing." 
Shortly after, Annie Gudenkauf, West High's Student Family Advocate, brought them more materials to use. Once the posters were complete, Elgaali stood outside the Little Theatre to pass them out. Soon, students raised their handmade signs, sparking the protest that would soon ignite the recreation of West's Black Student Union.