Before starting the BSU or even initiating the protest, the BSU leaders faced their own share of racism throughout their high school years. 
"It's not exactly what people say directly to you, but it's just the way that people look at you or people treat you [though] they might not understand that they're doing it intentionally," Kariuki said. "I feel like for the first few days that you're in an AP class, you just have to really measure up to your classmates and measure up to your teacher's expectations." 
Elgaali believes the social culture of microaggressions, along with systemic issues, have led to different high school experiences based on race. She sees the negative mental and educational impacts these can have on students of color.
"It makes it a lot harder for students to learn when their own teachers don't believe in them and say things like, 'Oh, you're gonna end up working at McDonald's when you grow up,'" Elgaali said. "It also just causes pressure on Black students to conform to the stereotypes that are in our school."
Head, class of 2000 West graduate and person of color, understands the need for students of color to sometimes disrupt the learning environment. 
"It's hard being a student of color in an institution that historically has marginalized them before," Head said. 
As Black students at West High, there are many challenges that come at the expense of their education. Principal Mitch Gross assures that the administration does its best to address racially-motivated actions, although they cannot give details on these occurrences. This is because every administrator is bound by the Family Educational Rights and Privacy Act, or FERPA.
"[FERPA] prohibits us from talking about specific disciplines. It prohibits us from talking about specific students who have done things," Gross said.
However, the lack of transparency the law requires can be frustrating for many students. 
"[Those affected] won't be able to reach peace; they won't be able to come to their senses about what happens and they won't feel as if they're being comforted at all," Ochola said.
These feelings of dismissal from administrators can be attributed partially to the difficulties the BSU faced in securing a Friday AFT meeting time. With the required district-wide social-emotional learning lessons taking place during that time, it was difficult to schedule Friday meetings. According to Elgaali, the administration also initially restricted them to one meeting per month, but after some discussion, a weekly meeting time and place were established.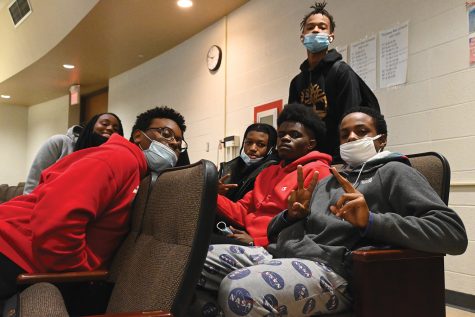 Along with establishment challenges, the BSU leaders have also faced backlash. Ochola has received anonymous death threats via social media and feels unsafe because of them. 
"I think safety is a really big [concern] because we're not only worried for ourselves, but also … we're worried for our members," Ochola said. "We want them to have that space — to talk and share their testimonies and everything like that — but ensuring that they know the possible backlash that could happen with that is tough."
Elgaali also received social media threats, which went as far as telling her they would kill or hang the BSU leaders. The school alerted the Iowa City Police Department, or the ICPD, and an incident report was filed Nov. 12. According to Elgaali, she left voicemails for an officer to follow up on the investigation, but those messages went unreturned. The WSS reached out to the ICPD and the officer. As of press time, the officer did not respond, but an ICPD representative wrote in an email, "The ICPD is not always able to speak on the details of an investigation and we cannot disclose the identities of juveniles involved in an investigation whether they are the victim, witness, or suspect … The ICPD always has the safety of students and the community as a top priority and investigates all reports made to us with the spirit of serving and protecting victims of crime."
With the publicity of the protest and BSU formation, the BSU leaders found themselves and their efforts placed under a spotlight, with many news organizations reaching out about interviews and teachers pressuring Black students about whether they will protest during class. Although Kariuki feels a significant amount of pressure from the attention the BSU receives, she believes it is worth it to continue to work towards their goals.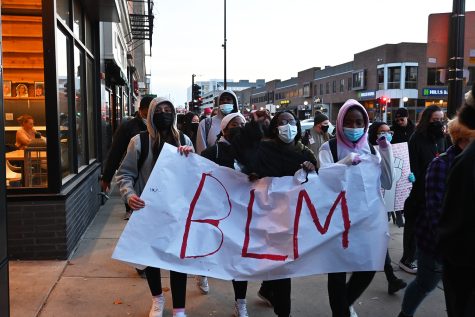 "Some of it just becomes a little bit nerve-wracking, but we understand that we're doing something that's very important, and it's okay to be nervous," Kariuki said.
These factors, as well as the struggles that Black students face on a day-to-day basis, can take a toll on their mental health. 
"I think, quite frankly, it's been exhausting for a lot of the kids involved, plus just the exhaustion of going through the school experience as a student of color," Head said. "I think the most important thing to keep in mind is we all want the same thing."
With these challenges, having supportive teachers and allies in the school is increasingly important to BSU members.