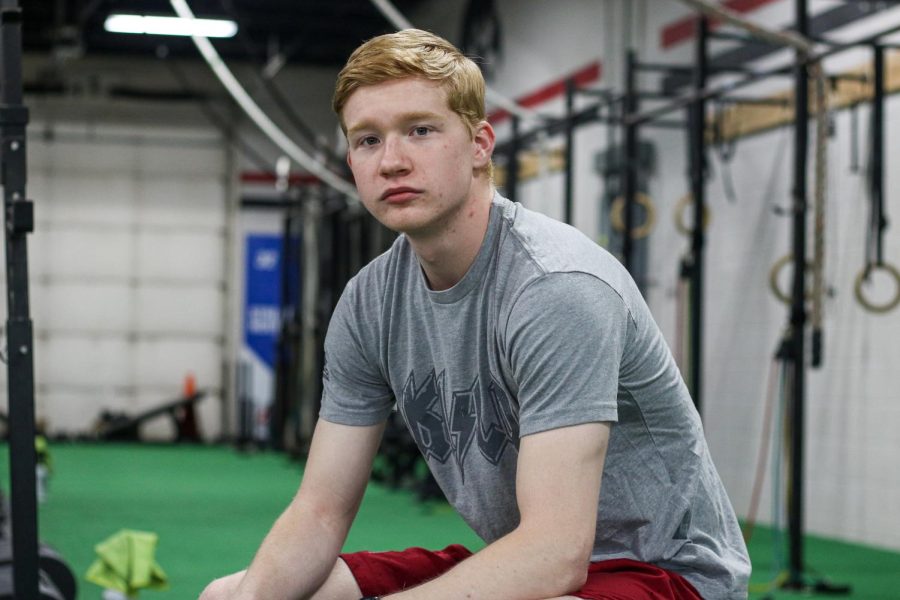 Owen Aanestad
One step into Iowa City's CrossFit Kilo 2 and all you can hear is Eminem's 'Till I Collapse, barbells rattling, stationary bikes roaring and sweat hitting the floor as it drips off of everyone's foreheads. Among them is West High senior and CrossFit athlete, Ethan Titus.
Titus has been familiar with the sport ever since his mom started doing CrossFit in Colorado when Titus was a kid. However, it wasn't until the summer before his freshman year that Titus started to find a passion of his own for CrossFit.
"I tried a majority of school team sports from elementary school and up and I never found anything that I really found a passion in until I found CrossFit," Titus said. "CrossFit is the sport of fitness. So, you work out against other people and just be the best that you can be."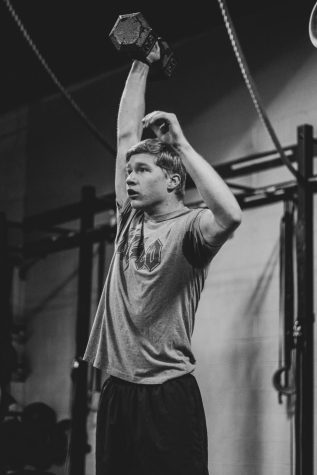 CrossFit is a fitness regimen turned brand that consists of weightlifting, plyometrics, gymnastics and so much more. Unlike the activities in a regular weight room, a CrossFit workout involves varied functional movements performed at high intensity.
"It's kind of like cardio and weightlifting and a little bit of gymnastics thrown into a blender to make its own thing," Titus said.
Owner and Head Coach at CrossFit Kilo 2, Austin Nedelcoff, has had a front-row seat to Titus falling in love with CrossFit. 
"Watching Ethan improve in the gym has been great to witness. His work ethic is one many students would be smart to copy. He is disciplined and that has helped him continue to improve his life in and out of the gym," Nedelcoff said.
As a CrossFit athlete himself, Nedelcoff has helped inspire and coach athletes to the next level of CrossFit — competing.
"I'd love to compete someday. I've done what's called the CrossFit Open the past two years…it's step one in three or four steps of advancing yourself to the end goal, which for the best athletes in the world, is the CrossFit Games," Titus said. "It's like the Super Bowl of CrossFit. It's four days of a bunch of workouts where they crown the fittest on Earth."
While working out at CrossFit Kilo 2 for the past three and a half years, Titus has enjoyed the chance to get a little bit better every day.
"When I first walked into the CrossFit gym, I didn't know anything about lifting really. I'd only done cross country in middle school… and team sports here and there throughout elementary and middle school, mostly just for fun," Titus said.
Over time, Titus has been able to become an extremely skilled athlete in and out of his CrossFit gym. 
"I use [PE] as like, strength training. It is more in my day of lifting. So, get strong and do the strength training and cardio [during Performance PE] and then I go to my gym for the evening workout there. It's just putting in more work to get better," Titus said.
During the day, Titus is a part of West High Physical Education teacher Erika Mundt's Performance PE class where students go through a strength training program, in addition to various cardio workouts.
"Ethan is an exceptional Olympic lifter and has a wealth of knowledge about the movements we are doing," Mundt said. "He's definitely internally motivated to do lifting; just in general, it's something he seems to be passionate about and he's eager to learn new things, try new things and challenge himself."
Through setting personal records in the weight room and completing gut-wrenching workouts, Titus has found more to CrossFit than the physical aspects.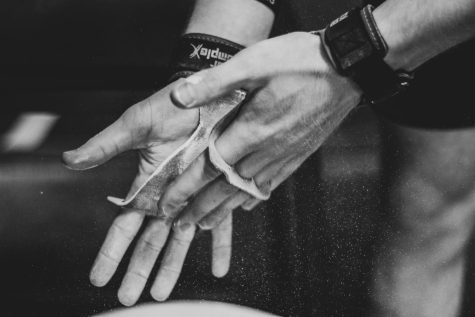 "It's super mentally challenging at times. Some workouts we do our short sprint, high-intensity style workouts and sometimes we do 30-minute to 40-minute long, intense cardio workouts. It just depends. It's different every day; you get to push yourself in so many ways," Titus said.
Every rep and workout might hurt the next day, but Titus knows how to "Embrace the Suck" as his favorite CrossFit t-shirt says.
"A lot of kids these days are very comfortable being comfortable," Nedelcoff said. "Ethan has experience being uncomfortable and knows from many challenging days in the gym that if you're willing to grind through the discomfort, you're going to come out the other side stronger, faster, smarter and better than you were before."
CrossFit prides itself on not just being a gym or a workout but a lifestyle. Titus has found a way to implement his passion for CrossFit in so many different ways throughout his life.
"Exercise, team sports, a job, homework, it does carry over a lot. If you build mental toughness in one capacity, you can use it in others," Titus said.