Boys dominate the lions
Shortly after the girl's game, the boy's game commenced. Bergmann's boys were back home on Trojan territory after a tough loss against Dubuque Wahlert on Tuesday night. The boys were ready to take the court with the packed stands from the girl's game remaining intact and senior Kaitlyn Schmidt-Rundell singing the national anthem
West was quick to act on the lions, with junior guard Jacob Koch putting the first points on the board for the boys, with an assist from sophomore Jack McCaffrey in the first 20 seconds of the game. Power forward Ian Mindrup added the first points for the lions shortly after, an indicator of the cutthroat game this would become. Junior Kareem Earl showed up early for the boys, as well as McCaffery. Giving the boys a healthy 6-2 lead early in the first quarter. They continued this confidence heading into the second quarter with an 18-11 edge.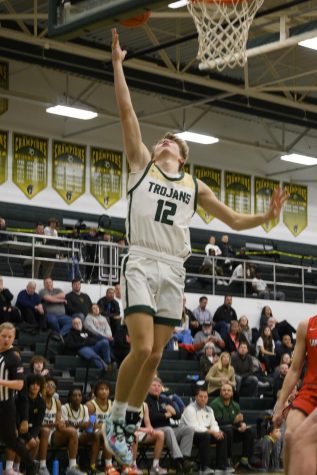 Linn-Mar's Ian Bettis and Davis Kern thinned the gap early in the second quarter, creating only a 2-point lead for the Trojans. This narrow gap continued until Kern closed it, putting the lions up 25-24. The lions lead quickly diminished after a layup from senior Brady Simcox boosted the Trojans 28-27. The teams took this 1-point margin into the locker room for halftime.
During halftime, the West High Poms performed their 4th-place state dance routine for the crowd.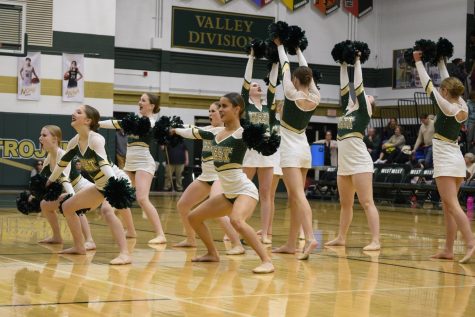 The second half started with Jack McCaffery controlling the scoreboard, putting 4 points up for the Trojans in the first minute. Koch quickly sunk a 3-pointer in the fourth minute, creating a 6-point margin, West-leading 35-29. The tug-of-war between the trojans and the lions continued, but West pulled out a 44-38 lead going into the fourth.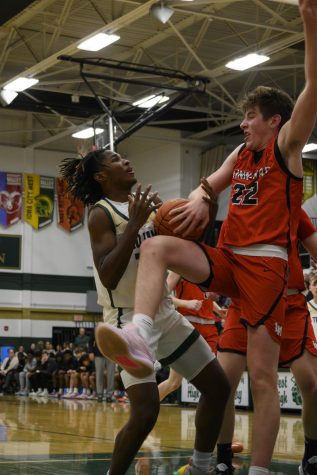 A McCaffrey 3-pointer pushed the boys into 51 points in the third minute of the quarter. Dominating the lions by 13. The boys controlled the lions and pulled out a 62-43 win.
West boys going to win this with an outstanding 2nd half outscoring Linn-Mar 34-16 for a 62-43 win!

— Iowa City West Athletics (@ICWestAthletics) December 17, 2022
You can catch the 4-1 trojans back home on Wednesday, Dec. 21, against Cedar Rapids Jefferson.