Girls fall to Liberty
The girl's team fell to the Bolts 60-72 on Friday, Feb. 3, 2023.
Coming off an amazing win against Western Dubuque on Tuesday night, Nate Frese's team was back at home on Friday night to kick off the first game of the doubleheader against the Bolts.
Iowa City West vs. Liberty – Gates open at 5:15 in both the front & back entrances.
HS students will need to show an ID & have an athletic pass or pay $5
JH students will need an ID & be accompanied by an adult to enter.
Adults $6 Students/Sr. Citizens $5 pic.twitter.com/lzL5qzKiSO

— Iowa City West Athletics (@ICWestAthletics) February 3, 2023

Junior Lucy Wolf put the first points of the game on the board, making two free throws to start off the high-energy match. But Liberty senior Jasmine Barney answered right back, showing that the Bolts did not come to mess around.
Liberty kept the energy up and with 30 seconds left in the first quarter, the Trojans were trailing 13-24. With an assist from Keiko Ono-Fullard '23, Wolf was able to make a three-pointer, closing out the first quarter with Liberty having a 10-point lead.
Senior Meena Tate came out fighting in the second quarter with another assist from Ono-Fullard. Wolf continued that trend and was able to put points on the board for the girls. Junior Melae' Lacy also put points on the board, helping to close the gap. West was now only 5 points behind the bolts with 3 minutes left in the half. But Bolt's defense quickly shut West's offense down and the girls walked into the locker room trailing 28-40.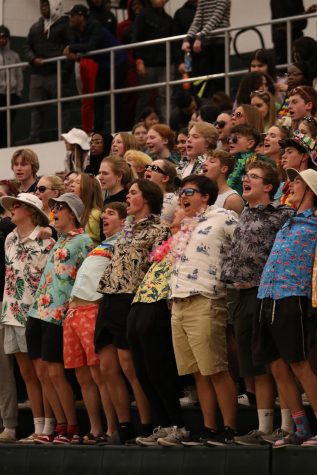 The third quarter was filled with a lot of back and forth. A free throw from Tate put West at 39-53 with four minutes left in the corner and Ono-Fullard was able to catapult the girls into 40 points, ultimately ending the third-quarter 42-58.
The intensity of the last quarter showed these cross-town rivals' deep rivalry as the Trojans fought to keep their win from Dec. 9 when these teams last met. West was not able to keep up as the Bolts wanted to get back that loss and the Trojans fell 60-72.
You can catch the girls back home on Feb. 7 against Cedar Rapids Kennedy.