Capanna serves a slice of Italy
Next to a Domino's and Fitness Center, Capanna Coffee is easy to miss. However, if you don't want to miss out on one of the best coffee shops in town, then you should take my advice and head over to Capanna.
September 22, 2016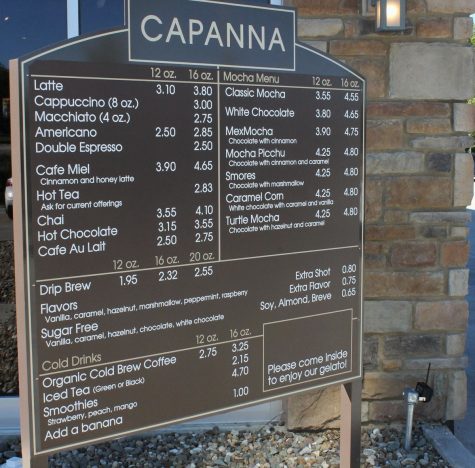 Atmosphere
The coffee shop is rather small, and never too crowded. Background noise is limited to quiet music and coffee machines, making it an exceptional place to study. There are several tables with steel chairs, and two comfortable seating areas for reading or studying. A lot of natural light flows in from their long windows, and the restaurant has old-fashioned lights hanging above the counter which coincides with the cafe's vintage modern design.
Overall it's a clean, quiet place perfect for studying, as long as you don't mind it being a little chilly in the shop.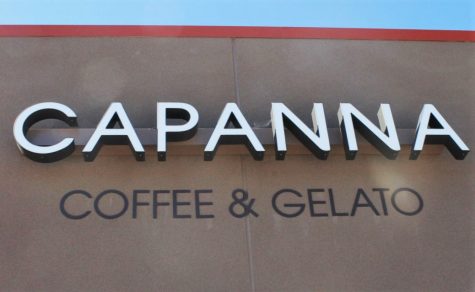 Menu
Their menu is a mix of house specialties with creative names, and classic coffees, with beans brewed in North Liberty. Next to the counter is a glass case with yummy pastries on one side, and cold drinks on the other. Most of their drinks come in twelve, sixteen, and twenty ounce sizes, and their gelato comes in three sizes as well: bambino (4 oz, $3.20), medio (6 oz, $4.48), and grandisimo (7 oz, $4.75). Their specialty mochas are frequently ordered as well as the gelato, Stracciatella, a blend of rich vanilla and chocolate, with chocolate chips whipped in. You can buy a pint of gelato, if you love it as much as I do ($8.25), and you also have the choice of artisan gelato, any flavor with a double shot of espresso added.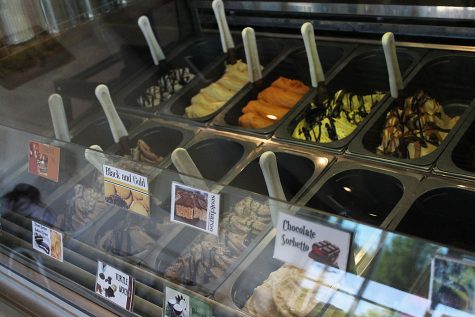 What I Ordered
Capanna is one of the only restaurants that sells gelato in the area, and they take it seriously. Their creamy cold dessert is made in North Liberty, and then taken to Iowa City for everyone to enjoy. As the seasons change, so does Capanna's gelato. Their current seasonal flavors are: Pumpkin Pie and Caramel Apple, and they also have a few unique choices like the Wildberry Jalapeño and Monkey Tails.
My first time visiting, I picked up a scone to go which was more of the traditional plain scone, unlike Starbucks and Java House scones which are glazed with sugar, something I dislike.
Next time there, I ordered a mango smoothie, and, of course, another scone. The fruit smoothie was cold, and tasted fresh–not artificial or too sugary. My friend ordered the Mocha Pichu, which I also tried. Coffee has been omitted from the list of things I can really appreciate, but luckily I didn't recoil in disgust too much this time. The coffee taste was blended into the background, and the caramel, chocolate, and cinnamon more pronounced. I also had a bite of a Poppy Seed Muffin, which had a nice crunchy exterior, and a soft lemony middle.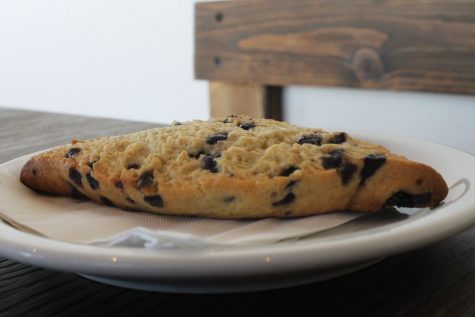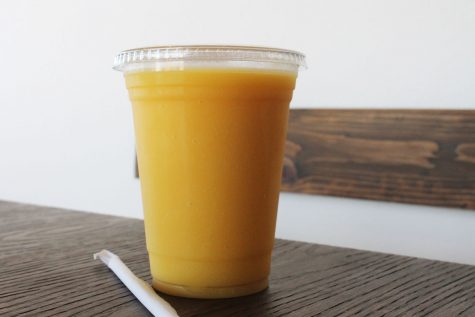 Capanna Information
Address: 2441 James St., Coralville
Hours: 6 a.m. to 10 p.m. Monday through Friday and 7 a.m. through 10 p.m. Saturday through Sunday
Phone: (319) 338-5697
Information: www.capannacoffee.com
Photos by Allie Schmitt-Morris