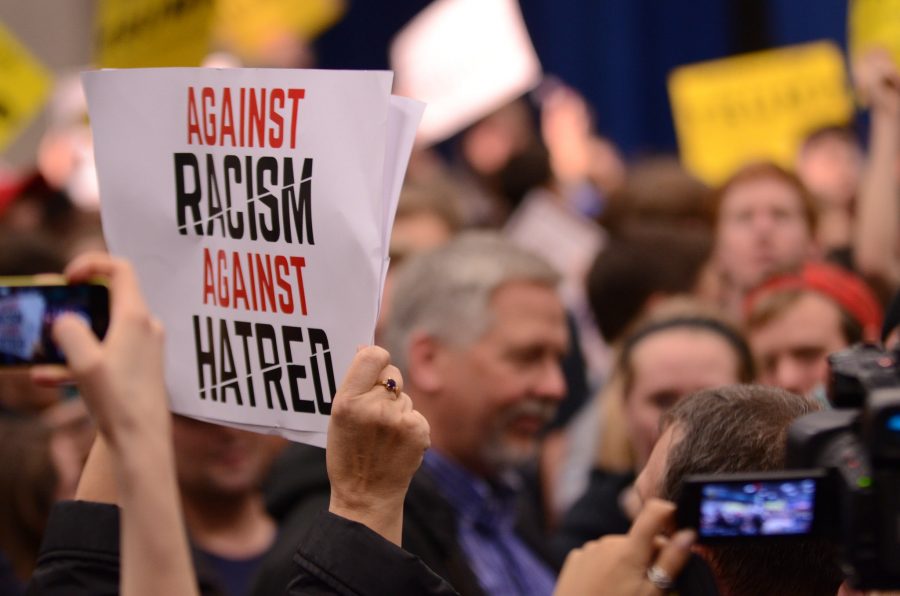 An open letter to Donald Trump
Mr. Trump,
I would first like to congratulate you on your big win. Many people, including myself, did not think you could do it. Yet here you are.
Everyday on my way to school I take the same route. It has the same stop lights, the same traffic, the same trees and streets and people. But this morning my ride to school did not feel like it usually does. The city in which I have lived in my entire life no longer feels like home, and America no longer feels like America.
America is not a business. It is a group of people living and learning in a space where we thought we were free. I know who you are as a businessperson, and your work ethic has me worried about the way you'll treat this country. The 2015 Supreme Court ruling for marriage equality shook the United States and, suddenly, more people had freedom. Your opinions on immigration, and mexicans, and the Muslim community has proven that you disagree with these freedoms. Your selection of Pence as your running mate makes the entire LGBT community afraid to be who they are due to his involvement in conversion therapy. You have daughters and you have had wives, so you must understand that the things you have done and said about women have no place in the White House. The little girls in America hear you. They listen to you, and now they fear you too.
As president of the United States, you have now been given a unique opportunity to help those who you have continuously oppressed. I hope you apologize to the millions of Americans you have hurt to get to your position, I hope you understand the severity of the presidency, and I hope for America's sake you don't mess this up. I hope for my sake you don't mess this up.
I am the daughter of four parents: my father, a son of two teachers who were able to afford things in their economy I will never be able to today; his fiancee, a vietnam war refugee who immigrated here to escape the war in her country; and my moms, lesbians who live in South Carolina and face hardship every day of their lives. I hope you don't ruin this for me. The people of America need you to be good, so do good.
I wish you all the best,
Molly L. Howes
Donate to West Side Story