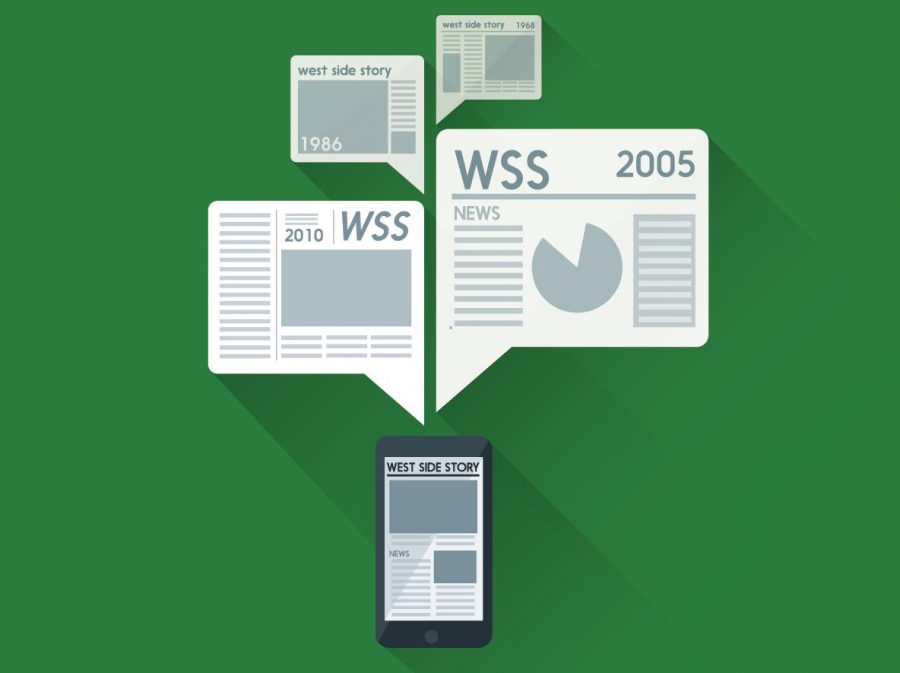 Way back Wednesday – elections
Every Wednesday, columnist Taylor Shelfo shares information from past West Side Story articles.
We now have a new president! What a long road it has been to get to the decision of Donald Trump as president.
In light of this crazy election process, let's go back to past elections.
In 1968, West Side Story surveyed students about which candidate they preferred.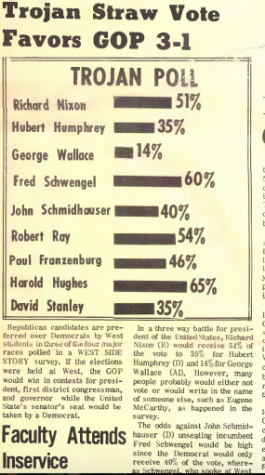 It shows that majority of students voted for republican representatives rather than democrats. I wonder if this is influenced by their parents, meaning they live in a republican home so they felt to vote republican, or if kids shared those views already.
In the 1976 election was between two candidates were Ford and Jimmy Carter. Ford was way behind Reagan and was mildly behind Carter in this election, but Ford had experience (by default) since he was running for his second term.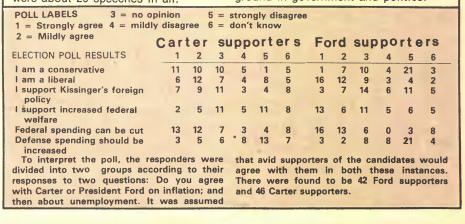 This same decade was West's tradition for students to copy the campaign and make speeches and debates on the third (social studies) floor. This year, we had the Future Voters set up voting booths and a ballot for us to submit our votes, but a full fledged debate would be much more exciting.
In 1996, Bill Clinton defeated Republican representative Bob Dole by eight percentage points. Unfortunately for his wife, she was seven points behind Trump in last night's election.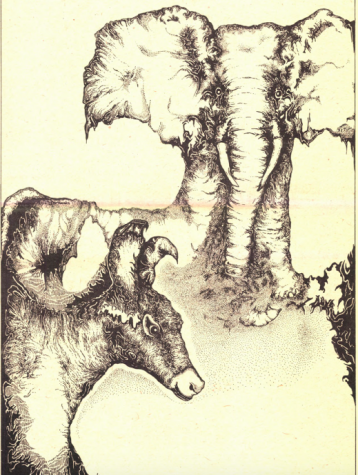 Donate to West Side Story