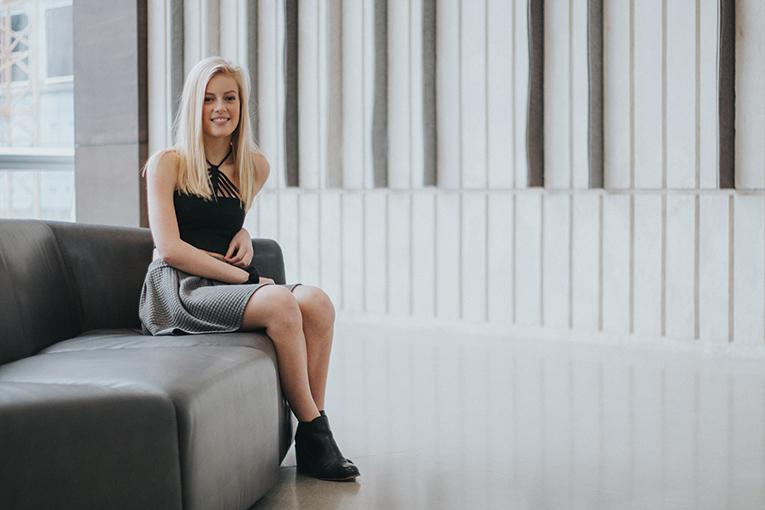 Fashion Friday: Chloe Gretter '20

Horror stories have been told of those who rush in the morning and end up wearing their shirt on backwards, but with Chloe Gretter '20, that's not the case. It can take Gretter '20 anywhere from 10 to 30 minutes to pick out her outfit everyday.  If she doesn't know what to wear, her go-to outfit would be a pair of ripped jeans, a crop top, a flannel and boots. She loves to shop in-store at places like Nordstrom, Urban Outfitters and Pacsun. While she doesn't have a specific word to describe her style, from the outfits above it is obvious she likes a more put-together, chic look.
Like many others, Gretter's style hasn't always been what it is today. Junior high was where she discovered her interest in fashion and dressing up. "I realized that it's fun to pick out a cute outfit and I feel more confident," said Gretter '20. But she doesn't always wear skirts and crop tops; sometimes she gets tired of taking time to pick out a nice outfit and dress nicely. "When I'm tired, I'll wear fuzzy socks, Birks, sweatshirts and sweatpants to school," said Gretter '20.
Gretter '20 draws fashion inspiration from her older sister Ellie Gretter '18. She likes her sister's trendy and edgier style. "I would swap closets with my sister [Ellie Gretter '18] because she has so many clothes," said Gretter '20 when asked whom she would swap clothes with for a day.