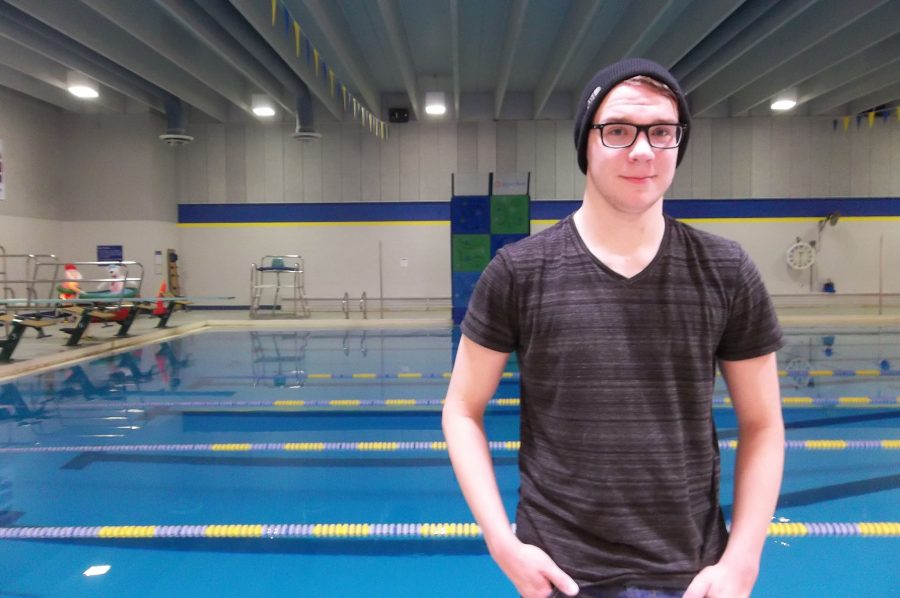 Ben Schroeder '18
Ben Schroeder had set himself the goal to make the varsity team last year, and now he continues to push forward.
West Side Story: When did you first start swimming?
Ben Schroeder: I started swimming with IFLY when I was seven because I had always enjoyed swimming.
WSS: What have you enjoyed most about this season so far?
BS: I enjoy our team environment: how everybody seems to get along and push each other and themselves.
WSS: What are your best events?
BS: 100 back[stroke], 100 free[style], and 200 free[style].
WSS: What are your goals for this year?
BS: To make state in the 100 back[stroke], and to see the team be as successful as possible.
WSS: What inspires you to keep swimming?
BS: I just want to push myself to try and [improve] the team to give us the best possible [group].
WSS: What are your future plans for swimming?
BS: I don't know if I will continue to swim after high school, but I might.
Donate to West Side Story