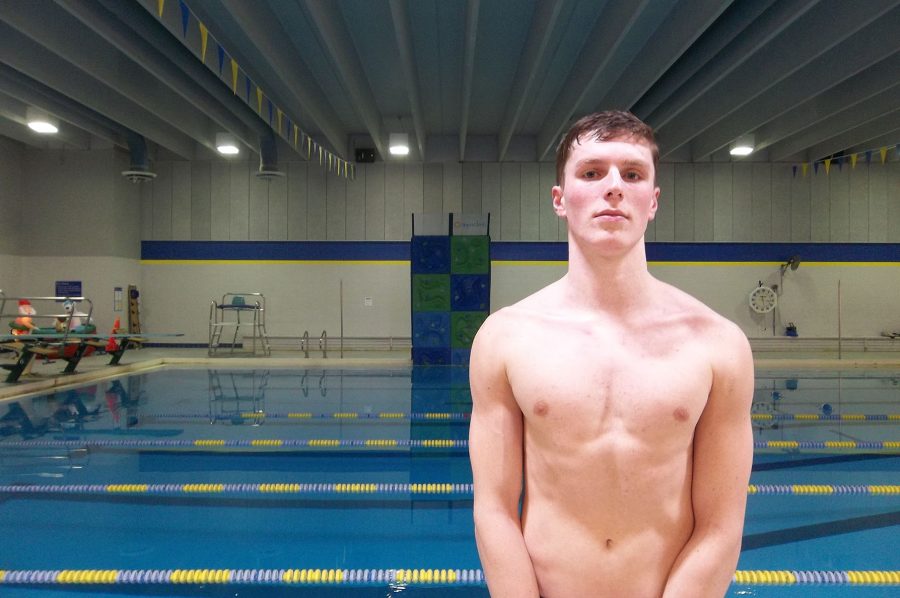 Ben Berhow '18
Ben Berhow must travel 33 miles each day from Washington, Iowa to the Coralville Recreation Center, but he doesn't let that stop him from swimming with West.
West Side Story: When did you first start swimming?
Ben Berhow '18: I started when I was 10, so seven years ago.
WSS: What made you start?
BB: I had been taking swim lessons for a few years and I wanted to try [the] swim team because I thought I'd enjoy it
WSS: What swim team did you join?
BB: The YMCA league in Washington. I live in Washington, Iowa.
WSS: What have you enjoyed most about this season so far?
BB: I've been getting really close to my best times early in the season so I'm happy with that. I have a lot of friends on the team and it's fun to see them.
WSS: What are your best events?
BB: 100 breast and 200 IM
WSS: What are your goals for this year?
BB: I want to get top 6 in my relays at state and I want to qualify for state in my 100 breast and 200 IM.
WSS: What inspires you to keep swimming?
BB: Dory! [Also] I really enjoy swimming, and I want to stay in good shape.
WSS: What are your future plans for swimming?
BB: As much as I'd like to swim in college and maybe get a scholarship for it, I want to focus on my major and get good grades. So I don't know if I'll have time to swim at college. I haven't made up my mind for sure yet, but probably not.
WSS: Do you have anything else you would like to add?
BB: "Just keep swimming".
Donate to West Side Story