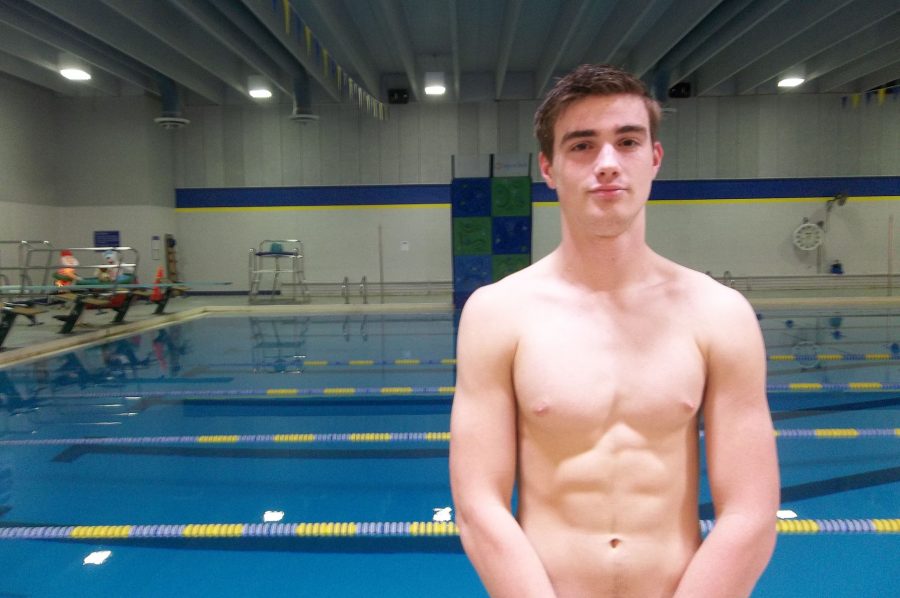 Ethan McAreavy '18
A multi-talented athlete, Ethan McAreavy emphasizes the team aspect of swimming as he swims for West.
West Side Story: When did you first start swimming?
Ethan McAreavy: I first started at Northwest Junior High, then got involved with IFLY up until last summer. Now, I'm just training with the high school team.
WSS: What made you start IFLY?
EM: I got involved in IFLY through my cousin.
WSS: Why did you leave IFLY last summer?
EM: I really wanted to focus on football, but I'm soon going to be doing both football and swimming during the summer again.
WSS: What have you enjoyed most about this season so far?
EM: I enjoy the meets the most.
WSS: What about the meets make them your favorite part of swimming for West?
EM: When you are swimming your relays and you look over before or after the race and seeing the whole team on their feet cheering. It's practically the best feeling.
WSS: What are your best events?
EM: I swim the 50 [freestyle], the 100 [freestyle], and the [freestyle] relays.
WSS: What are your goals for this year?
EM: Keep improving and building the team up. I also want to make it to state and compete at that level.
WSS: What inspires you to keep swimming?
EM: Hearing and watching my friend Aidan Keen ['16]. Also there was a push by my parents to try out the sport.
WSS: What are your future plans for swimming?
EM: Finish out my junior year. Swim during the summer after football workouts and aim towards finishing my senior year right.