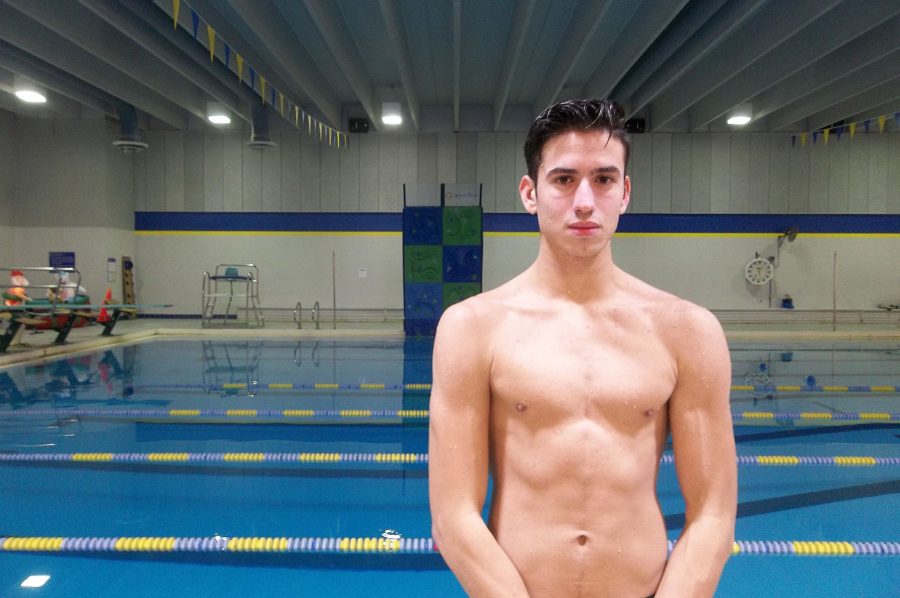 Nasim Abu-Dagga '17
Nasim Abu-Dagga has been highly motivated to succeed throughout his swimming career, and his final season at West is not treated differently.
West Side Story: When did you start swimming?
Nasim Abu-Dagga '17: Around 5th grade.
WSS: Why did you start?
NA-D: My dad got me into swim lessons when I was younger, and it just seemed like the logical step [to start swimming competitively].
WSS: Which club did you swim for?
NA-D: [The] Iowa City Eels.
WSS: Do you still swim for ICE?
NA-D: No, not anymore. I stopped swimming for them in 7th grade. I swam for IFLY a couple summers [after that].
WSS: What do you enjoy most about this season so far?
NA-D: Honestly, I love the team. The guys I swim with every day are amazing and [they are] the main reason I get out of bed every morning and drag myself out to practice.
WSS: What are your best events?
NA-D: 50 back in the 200 medley relay, 100 back and 100 fly.
WSS: What goals do you have for this season?
NA-D: I really want to try to qualify for state again and basically just get personal records in my main events.
WSS: What has inspired you to keep swimming?
NA-D: It's great watching your times go lower and lower the harder you work, and it keeps you in really good shape.
WSS: Do you have any future plans for swimming?
NA-D: Not really, no. It would be cool if I could swim in college, but I don't think that would be possible if I decide to go to one of the state schools.