Meet the comedy directors
This year, Jaya Blanchard '17 and Will Peterson '17 lead the Student Produced Innovative Theatre 's (SPIT) comedy play. The West Side Story interviewed these two to see what being a SPIT director is like.
January 12, 2017
After a long, selective interview process, last year's SPIT directors chose Jaya Blanchard '17 and Will Peterson '17 to be the directors of this year's production. Blanchard and Peterson will feature The Customer is Always Wrong, a play originally written by Ian McWethy.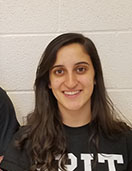 "It's funny and relatable," Blanchard said. "It wasn't over-the-top or too cheesy, either."
Once they chose the play, the next step was to conduct auditions. This year, approximately 40 out of 65 actors made the cut.
"[The audition process] was a little disorganized and overwhelming because you have to make a lot of decisions and you sometimes have to choose between two equally talented people," Peterson said. "It was hard to make comparisons in the given time frame of the auditions."
Following the auditions, rehearsals began. The directors were responsible for choosing the script, casting the show, putting actors where they needed to be the, organizing the parent volunteers, printing posters, finding time to reserve the Little Theatre and coming up with a rehearsal schedule. For this year's comedy directors, the rehearsals have proved to be a worthwhile experience.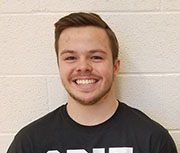 "I get to look forward to [the rehearsals] because every day I get to laugh," Peterson said.
"It's a comedy, so it's funny, and we get to put in funny things and add extra jokes to the show." Blanchard said.
A typical day at rehearsal is jam-packed with activities.
"We wait for our actors to show up, then we play a warm up game like big booty or zip zap zop, then we start rehearsing and run the show," Peterson said. "Afterwards we usually do notes for the actors and then run the show again if we have time. We also have lots of fun all day, every day."
SPIT will air Thursday, Jan. 12. The directors look forward to the show, but also know the great challenge they face.