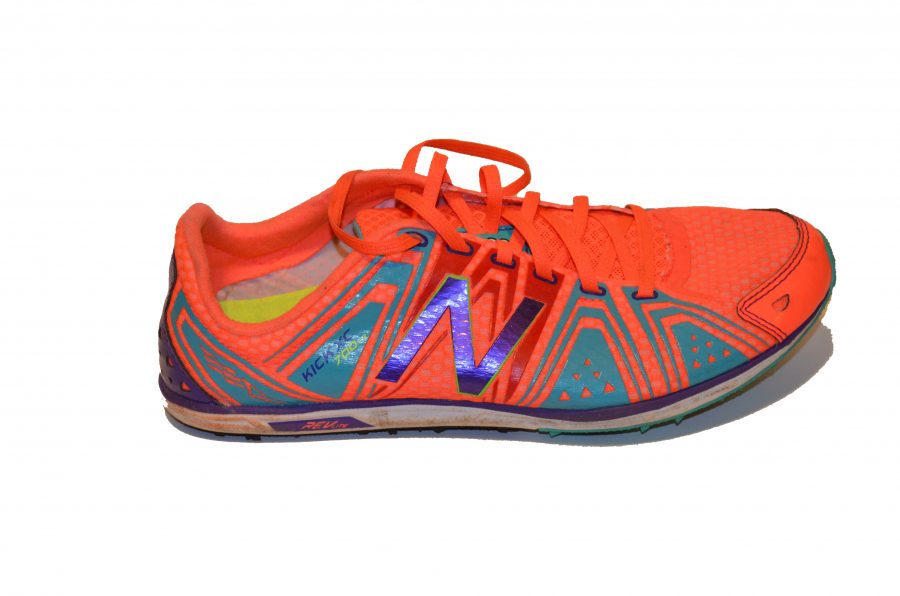 Track
Track runners employ special shoes to give them a boost — literally — during competition. Spikes are used by track athletes to increase traction, but the small metal rods twisted into the soles of the shoes add a little height to the runners.
"They make you faster because they can grip the ground [on] track," Breeyn Gryp '18 said.
Spikes are a common name used for the shoes, although they actually refer to the rods inserted into the bottom of the shoes. Spikes generally vary based on the distance the runner needs them for, with sprinting spikes having more actual spikes inserted to the bottom and long-distance spikes having more padding on the heel.  Track athletes use shorter spikes compared to cross country runners because they are running on the track instead of on grass, as the spikes themselves generally being a quarter of an inch in length. For this reason, runners need to buy severals parts for their shoes.
"Mine are like 80 or 90 dollars, but the little spikes in them are like 25 cents," Gryp said.
Many runners choose brands like Adidas, Asics, Saucony, New Balance or Nike. Gryp prefers Nike over other brands of shoes, which may add to the price.
"I like Nike spikes because I like Nike everything and they usually have really nice and cute spikes," she said. "I normally look for white ones because I think those look the best and then I pick the ones that feel the best when I wear them."
Donate to West Side Story