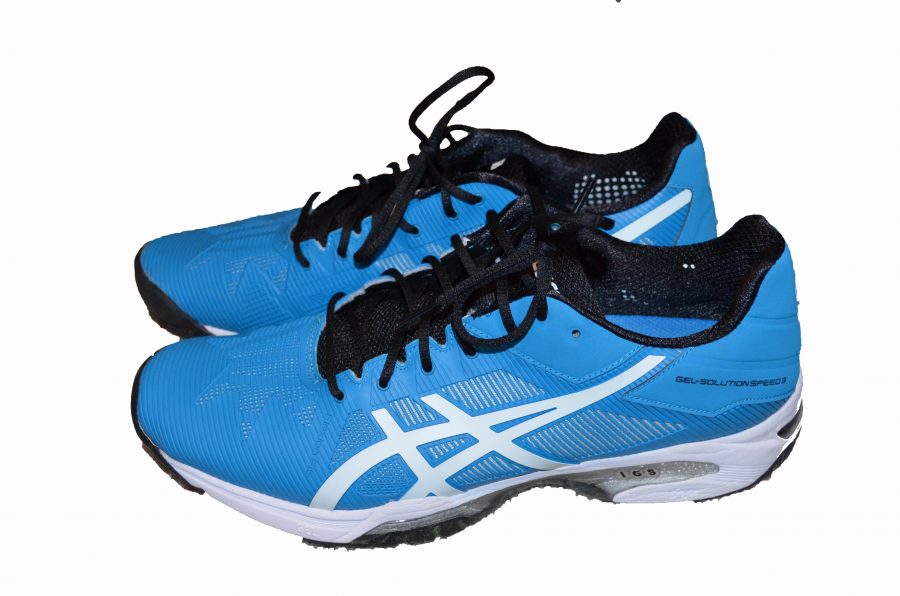 Tennis
Although the name tennis shoes is used universally for simple walking or jogging shoes, tennis athlete Sydney Shie '17 highlights the differences between the common shoes and those used in her sport.
"They have a thicker sole, [which is helpful] because I drag my feet and they have more support for when I'm running back and forth," she said.
Shie sees importance in the structure and support of the shoe, helping tennis players like her when they have to change direction quickly.
"You run side to side really fast, and up and down, so you need a shoe that can do all of that without hurting your feet," she said.
Despite the advantages provided by these shoes, Shie has one part she especially doesn't like.
"I wish that they were lighter because they're pretty heavy for just tennis shoe," she said.
When buying shoes, she finds that comfort and quality are more important than appearance. She also looks for shoes tailored to her needs.
"I consider probably the toe area, [I mean] if there's rubber on it or not, because if there's not then I know I'll drag my foot and get a hole in the front pretty early in the season," she said. "[I usually don't look for] specific colors. I'm not a super colorful-shoe person, but [my shoes] still have some color."
Donate to West Side Story