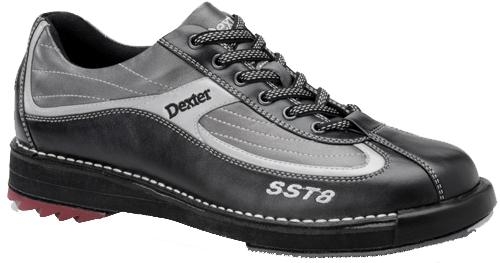 Photo courtesy of Flickr Creative Commons
Bowling
Bowling shoes have several unique features that make them very different from the shoes in other sports, the most important of which being a slide pad on the sole of the shoe.
"In the bottom you have a slide pad which makes you [slide]. Most bowlers tend to slide quite a bit. When they come through and release [the ball], they slide," said varsity bowler Kalen Rios '17.
Rios also added that bowlers can buy several slide pads to change on their shoes.
"With certain shoes you'll have interchangeable slide pads where you can take them off, so if you're sliding too much you can take them off and put another one on when you won't slide as much," he said.
Bowlers see an importance to sliding, thus showing the value of having slide pads.
"Most bowlers find it that when you slide it helps your rhythm and you can come through while sliding and release the ball while going forward all at the same time," he said.
Rios looks for a different type of shoe compared to most bowlers.
"I'm using such an old bowling shoe they don't make it anymore because I don't like to slide. I like to plant my foot," he said. "I move my left foot and I torque it a bit when I plant."
Rios doesn't like the high cost of bowling shoes.
"They cost quite a bit," he said. "My dad has won state titles and many other achievements in bowling, [and] he has bowling shoes that are 190 dollars and it's 30 dollars per slide pad that you order on top of that."
Rios is also not a fan of the fact that bowlers are not allowed to try on different shoes before choosing the one they want.
"You're not allowed to try them on," he said. "The moment you try them on and even walk in them, they're yours."
This makes buying the shoes more difficult. For this reason, most bowlers go for popular brands likes Dexter and Storm, some of which also make their bowling balls. Rios sums up his mindset for buying bowling shoes.
"The material inside is very big and you want it to be something that's going to last a long time. You don't want to buy as many bowling shoes as you [do] bowling balls," he said.
Donate to West Side Story