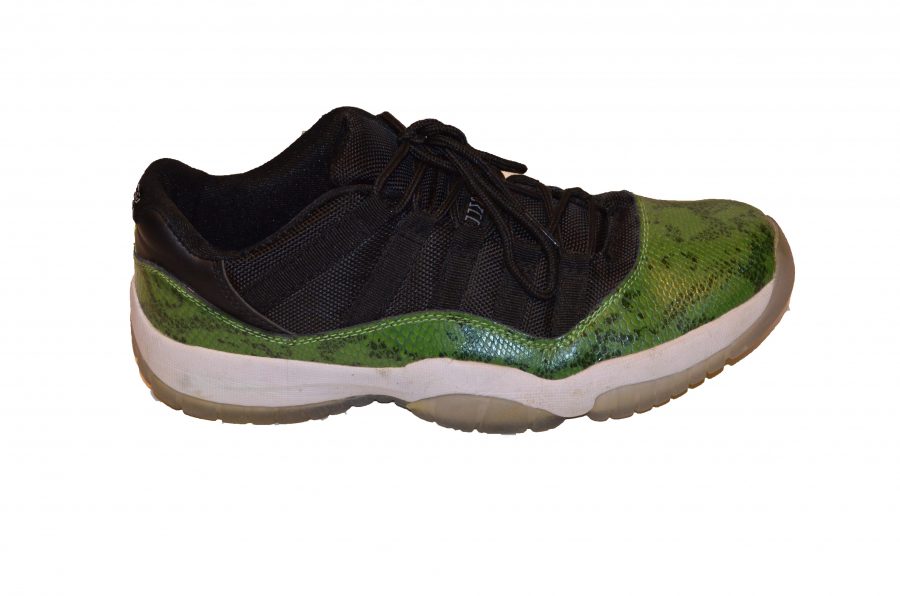 Basketball
Many basketball shoes are worn off the court for means of fashion, but the original intent of the high topped shoes was to provide ankle support, allowing athletes to cut across the court.
"There are some shoes that have good traction, ankle support, and weight. They are also lightweight. That is basically the perfect shoe," said Seybian Sims '18.
Basketball shoes come in abundant styles and types, so there is bound to be a shoe to fit a player's needs. In the basketball industry, one brand towers over all, Nike. This shoe producing giant will always be there to drop the latest innovation in shoe technology. People do buy other brands of sneakers, like Under Armour, Adidas, and Jordan. Like many other sports, specialized shoes tend to be expensive.
"Nike price depends on what type of shoes you buy, depending on if it's a signature shoes or not. Signature shoes tend to cost around 120 to 200 dollars, and non signature shoes go for like 100 to 160 dollars. Jordans on the other hand are normally more expensive, ranging from 140 dollars all the way up to 300 dollars. And sometimes people buy Under Armour just because there signature star is Steph Curry," Sims said.
Basketball shoes don't vary a whole lot from other shoes in terms of traction.  
"Cleats have spikes because it's normally in grass… track shoes have even littler spikes because of the turf, and volleyball and basketball shoes are very similar because of use on the court."
Donate to West Side Story