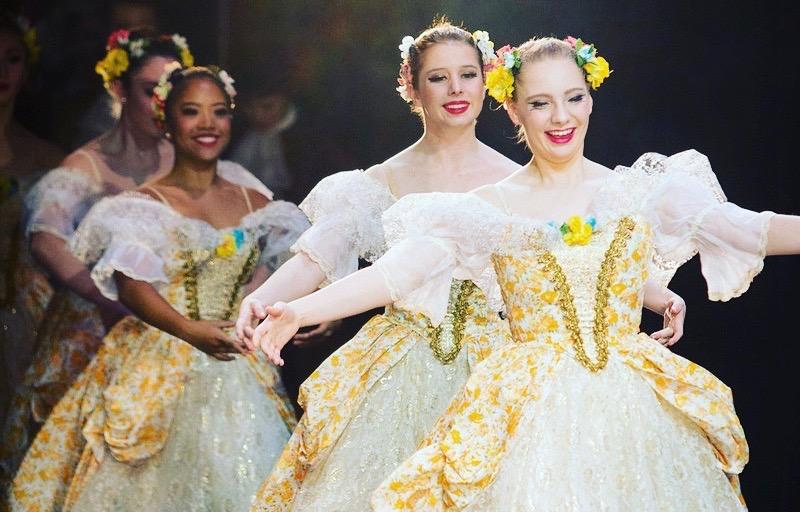 Allison Christopher '17
Allison Christopher is finishing out her high school career at Interlochen Center for the Performing Arts along with training at their dance program.
WSS: What is your graduation year?
Allison Christopher: I will be graduating May of 2017.
WSS: What school do you attend?
AC: I attend Interlochen Academy of the Arts, as a dance major.
WSS: Is it online or in person?
AC: It is in person.
WSS: Why did you originally look into going to this school?
AC: I first heard about the school from my former dance teacher, Sarah Barragan, who thought the school would be good for me because I would be able to study dance intensely and still focus on my academics and prepare for college.
WSS: What is one thing you miss about West?
AC: Getting to be a part of [the club] Behind the Mask and also getting to be around teachers, friends and peers [whom] I  had become close to during my three years at West High.  
WSS: What is one thing you don't miss about West?
AC: I do not miss the the large class sizes and overall crowdedness of West.
WSS: Why did you end up choosing to go to Interlochen?
AC: It was a once-in-a-lifetime opportunity that I couldn't pass up and the best way to follow my dreams and fulfill my goals.  
WSS: How is it different from West?
AC: First off I live, eat and sleep at school. Second, there is a huge concentration on the arts as well as academics.
WSS: How is it similar to West?
AC: It's a high school and there are still tests, homework and really annoying kids but also some really cool ones.
WSS: What is one positive impact it has had on your life?
AC: The connections I have made and training I am receiving is allowing me the opportunity to take advantages of many things, like taking master classes, working with known and unknown choreographers. I have also made many new friends that I hope to keep well into the future.   
WSS: What is the thing you miss most at home?
AC: My dog and my family.
Donate to West Side Story